State Secretary for European Affairs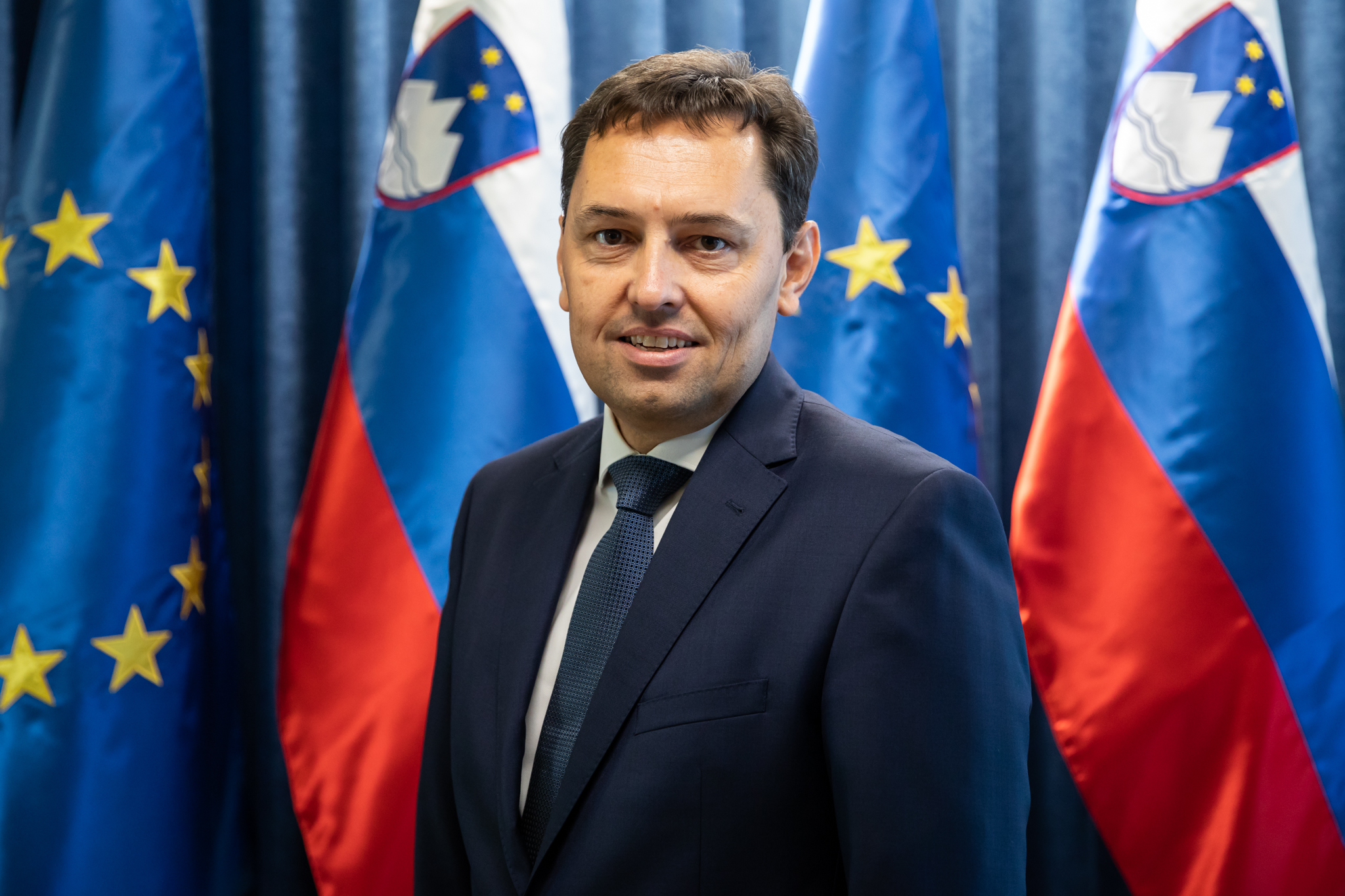 Author: Žan Kolman / UKOM
Igor Mally, born 1975 in Maribor, is an expert in the area of European affairs. In 2000 he gained his bachelor's degree and then in 2005 his master's at the Faculty of Arts at the University of Ljubljana, and both his undergraduate and graduate thesis work focused on European integration processes. He has devoted his entire career to European affairs.
In 2000 he was employed at the Office of the Government of the Republic of Slovenia for European Affairs, where he was first involved in negotiations on Slovenia's accession to the European Union and later served as an adviser in European Union Cohesion Policy and institutional affairs.
As head of the Office of the State Secretary for European Affairs, in 2006 he actively participated in the preparations for and implementation of Slovenia's first Presidency of the EU Council. During this time he was also an adviser to the representative of the EU Council Presidency in the European Parliament.
From the end of 2008 until 2012, he served in the Slovenian Government Office for Development and European Affairs as the Slovenian coordinator for negotiations on the EU multiannual financial framework 2014–2020, in which he was actively involved in negotiations over the financial period 2007–2013.
In 2012, Mally joined the Ministry of Foreign Affairs, where, in addition to negotiations on the EU multiannual financial framework, he was entrusted with the coordination of other strategic EU dossiers being addressed in the European Council.
In April 2013, he started working as the chief adviser to the Prime Minister for European affairs. In this role he actively participated in dealing with key EU dossiers at the European Council level.

In February 2017, Mally was appointed State Secretary for European Affairs in the Slovenian Prime Minister's Office, and he was reappointed to the same position in September 2018. From 2018 to 2020, he headed a special government project on the Slovenian Presidency of the Council of the European Union 2021.
In May 2021, he joined the Bank of Slovenia, where, as a strategic adviser in the Governor's office, he was also the Slovenian representative in the EU Economic and Financial Committee (EFC).