Minister Jevšek visits flood-stricken town of Prevalje
Minister of Cohesion and Regional Development Dr Aleksander Jevšek today visited Prevalje to thank the German THW team (German Federal Agency for Technical Relief) that started building a pre-fabricated temporary bridge across the Meža River in Prevalje. Ensuring transport links is currently one of the government's priorities for flood relief efforts.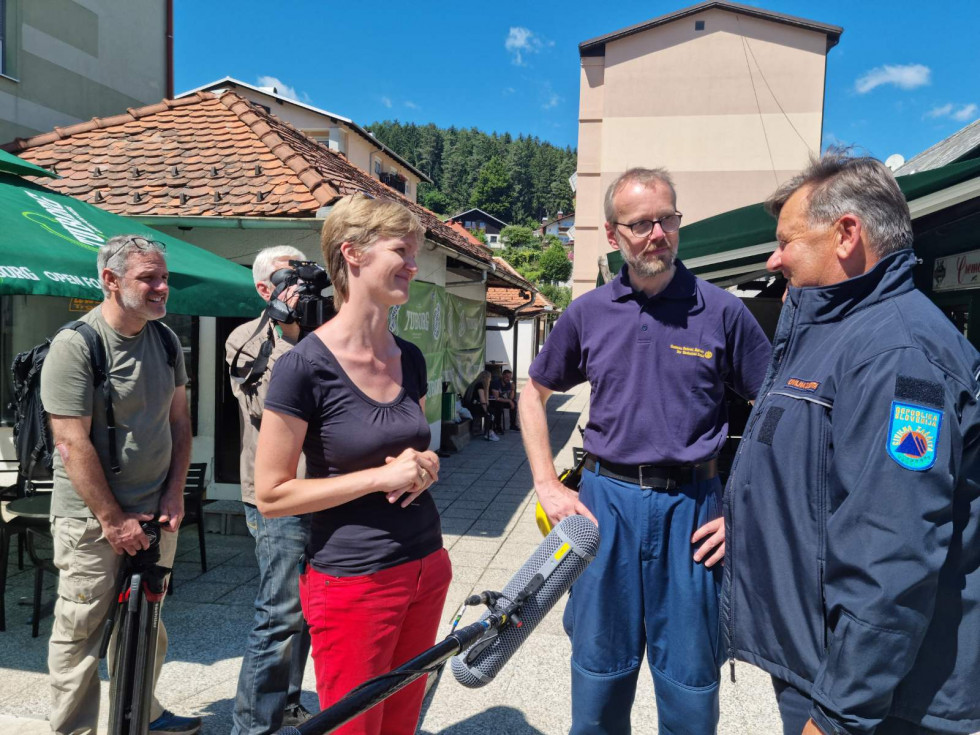 Minister Jevšek visits flood-affected areas in Prevalje
Minister Jevšek and Minister Šarec visit flood-affected areas in Prevalje
''We have been positively surprised by the response of the countries after the EU activated the EU Civil Protection Mechanism at our request. Germany, Austria, Hungary, Croatia, Italy all responded right away sending teams and equipment to Slovenia to help us restore transport and communication links. This is currently our priority,'' said Minister Jevšek in a statement for the media.
The Minister underlined that activities have already been underway regarding the application process for the EU Solidarity Fund assistance. At the same time, Slovenian authorities are also working on redirecting the potential funding that remains unspent under the operational programme for the 2014-2020 programming period and looking at amending Slovenia's Cohesion Policy Programme 2021-2027.
''Solidarity is what keeps EU citizens and Slovenians going on. I am sure we will fight through this. Because we have each other's back,'' added Dr Jevšek.
The bridge is planned to be completed by Sunday to reconnect the area that is home to several hundred people and has been cut off from the rest of the town since flash floods.
You can watch a short statement by Minister Jevšek on our YouTube channel.