The Prime Minister at the consultation of Slovenian diplomats: Slovenia should reassert itself as a full-fledged country of core Europe
The Prime Minister, Dr Robert Golob, attended the 26th Consultation of Slovenian Diplomats at Brdo pri Kranju and addressed the heads of diplomatic and consular missions. He highlighted Slovenia's foreign policy priorities and called for unity in re-establishing Slovenia as a full-fledged country of core Europe. We must turn our foreign policy focus towards the world.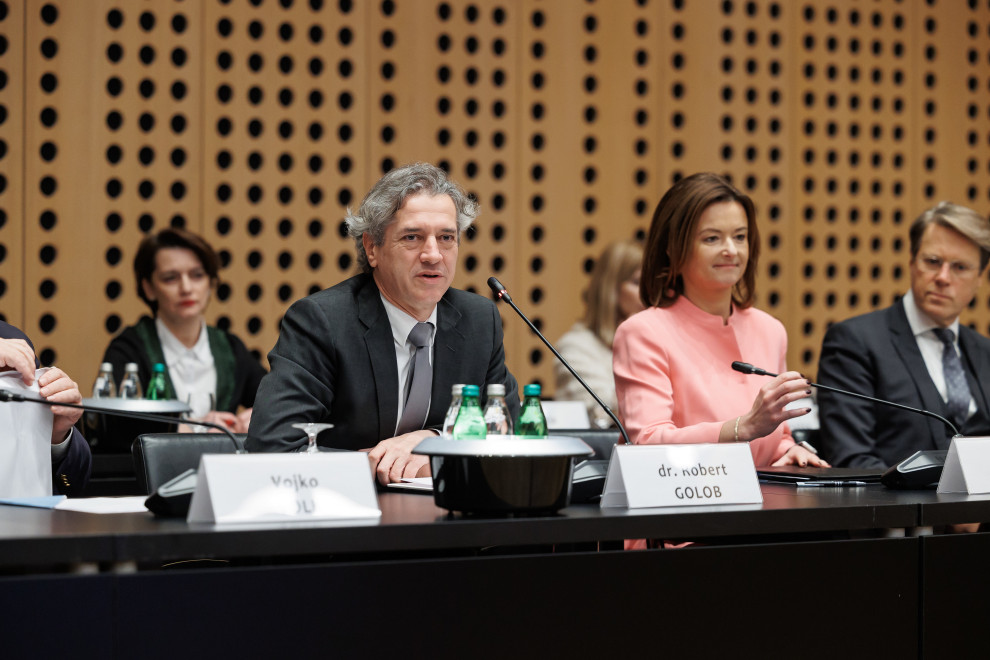 Prime Minister Robert Golob and Minister of Foreign and European Affairs Tanja Fajon upon arrival.
26th Consultation of Slovenian Diplomats at Brdo pri Kranju.
The Prime Minister listed Slovenia's candidacy for a non-permanent seat on the UN Security Council as the first short-term priority and called on diplomats to be fully engaged in this area.
The Prime Minister believes that courage and knowledge will be key to advancing Slovenia's strategic interests: "If we share the same values, knowledge and courage, all doors are open to us in Europe. Today, we are reaping the benefits of this, and they are tangible." The results of a changed and bold foreign policy can be seen in the Western Balkans, as Slovenia, through the joint action of foreign policy stakeholders, has put Bosnia and Herzegovina on the European map after decades of neglect.
But granting Bosnia and Herzegovina candidate status for EU membership is only the first step. We must seize this moment and continue to be active. "It is in our strategic interest to stabilise the Western Balkans, and there must be no partial interests," said the Prime Minister.
On the Russian aggression against Ukraine, he was clear: "The victim and the aggressor cannot be equal, the victim always has priority." He expressed willingness to listen to Ukraine's interests and underlined the Slovenian Government's extensive assistance to Ukraine. When and if the opportunity for peace arises, Slovenia will try to play an active role. "We should not miss out on such opportunity," said Prime Minister Golob. He also announced that Slovenia would raise the military budget to two per cent of GDP by 2030.
In the final part of his address, the Prime Minister touched on food and energy security and human rights in Iran. He said that Slovenia and the world would not survive if they continued their current dietary habits, and therefore it would not be possible to tackle future crises without changes in this area. On human rights violations in Iran, he said that as a country we could not be neutral, but must take a strong stance and condemn human rights violations.