Prime Minister Golob: It is our moral duty to support Ukraine in its defence against Russia
The National Security Council (SNAV), consisting of the Prime Minister, the Minister of Defence, the Minister of Internal Affairs, the Minister of Foreign Affairs, the Minister of Infrastructure, and the Director of the Slovenian Intelligence and Security Agency, met today at the first regular meeting in this term.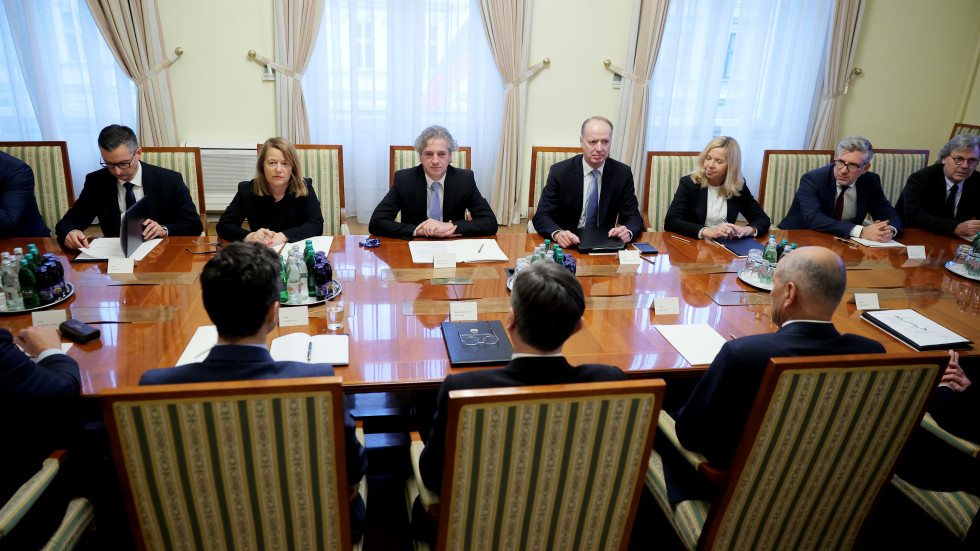 The first regular National Security Council meeting
The first regular National Security Council meeting
Statement after the meeting
Statement after the meeting
"Slovenia does not perceive an increased level of risks or threats in connection with the war in Ukraine, but the situation there is indeed critical," said the Prime Minister after the meeting of SNAV, which he chairs.
At the same time, he stressed that the participants in today's meeting unanimously adopted a decision to familiarise themselves with the broader consequences of Russian aggression towards Ukraine. "We were united in our belief that it is our moral duty to support the Ukrainian people in their efforts at military resistance to aggression for as long as necessary. We have no right to force them to accept solutions they do not agree with," concluded Primer Minister Golob.
This is a joint message from the Slovenian political leadership, which expresses maximum support for the Ukrainian people and the country in terms of military defence.
The central topic of the SNAV meeting was Russia's continued aggression against Ukraine. Since the situation can have wider consequences that require coordinated work, the meeting was held in extended format. The also involved the participation of the President of the Republic and representatives of political parties in the National Assembly. SNAV members met for an informal discussion on 16 November after the explosion in Poland near its border with Ukraine.