Prime Minister, ministers and coalition deputies on fulfilling commitments and strengthening cooperation
The Prime Minister of the Republic of Slovenia, Robert Golob, today hosted the first coalition summit, which brought together deputies from the parties of the government coalition and ministers of the Government of the Republic of Slovenia.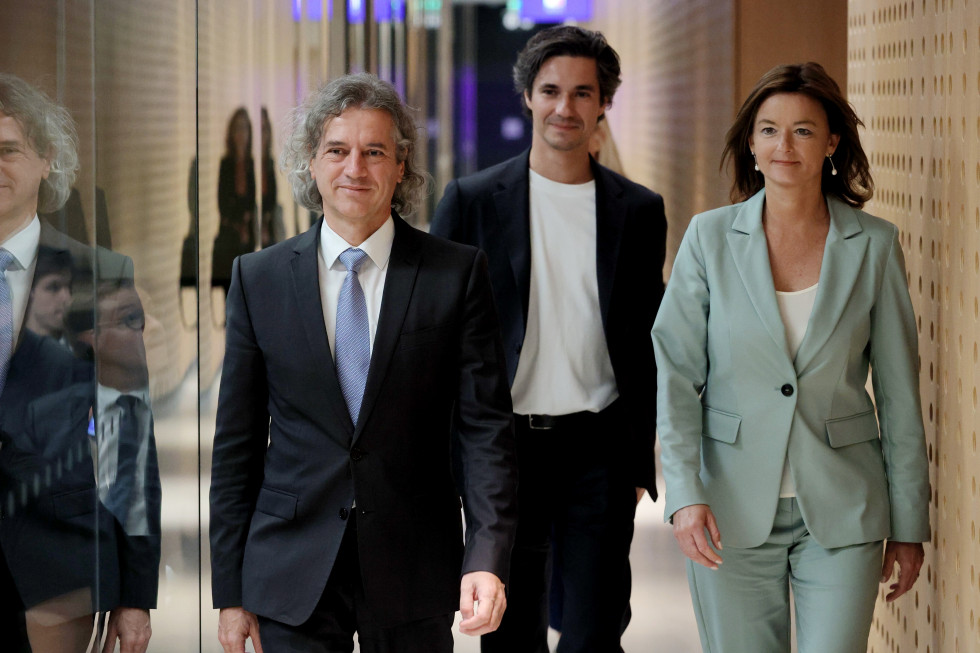 Prime Minister Robert Golob hosted the first coalition summit
Prime Minister Robert Golob hosted the first coalition summit
Since taking office on 1 June 2022, the Government has made it a priority to tackle high energy and food costs and has already adopted a comprehensive package of mitigation and targeted measures involving all key segments of society in the first 100 days of its term. These measures and activities on the part of the Government were necessary, and the Government has also followed up on its commitments under the Coalition Agreement. Key priorities for the coming weeks include the preparation of the budget documents.
After the meeting of the government and coalition deputies, Prime Minister Golob stressed that he considers it extremely important that today's summit coincides with the fulfilment of one of the fundamental promises made in the Coalition Agreement, i.e. the withdrawal from the purchase of Boxer armoured vehicles: "This has made it clear, not only in the coalition but also to our voters, that we are serious about what we have promised. "We are fulfilling the commitments we made before the elections every month," said the Prime Minister.
At the meeting, it was also agreed that the legislative and executive branches would strengthen their communication to develop the best possible solutions for the benefit of all citizens.
According to Prime Minister Golob, the coalition summit was held in a very friendly and relaxed atmosphere: "This also shows that all rumours and speculation about cracks in the coalition are malicious and without foundation," stressed the Prime Minister.