Prime Minister promises state help at the economic summit
Prime Minister Robert Golob and the ministers for the economy, infrastructure and finance attended a meeting with businesspeople, which was hosted by the Chamber of Commerce and Industry of Slovenia.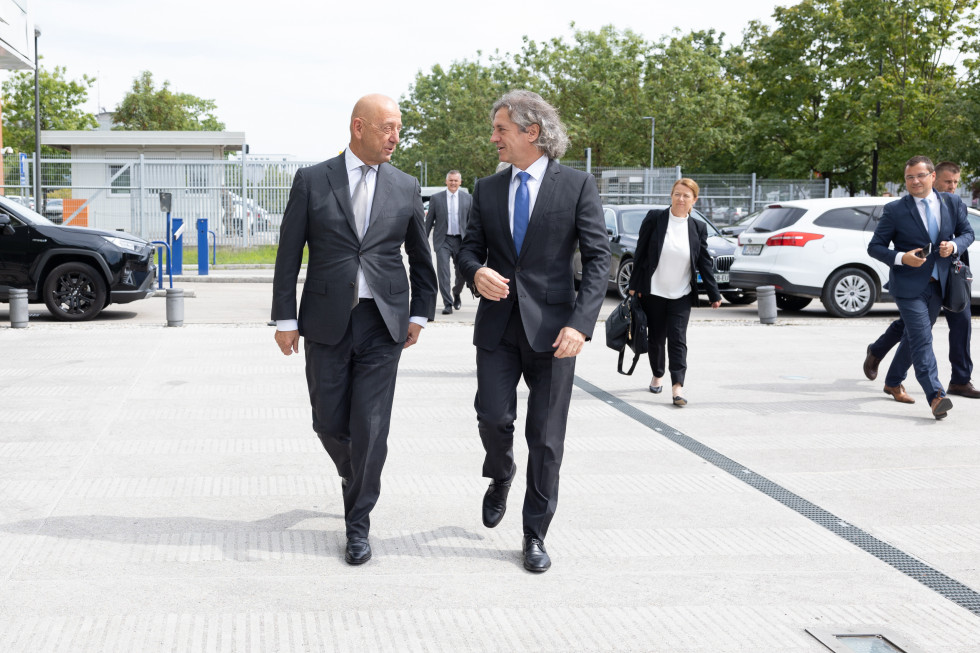 Prime Minister and Chamber of Commerce and Industry leadership at the table
Prime Minister makes a statement after a meeting with business leaders
Ministers Kumer, Boštjančič and Han make a statement after a meeting with business leaders
The central topic of the discussion were the current challenges facing the Slovenian economy in light of the energy price inflation, with the aim of producing concrete measures to help businesses get through these demanding times and further the country's development.
Faced with high electricity prices, problems with the supply of natural gas, and the failure of Europe's energy markets, the prime minister announced joint activities between the government and private sector representatives in the coming month. As he stressed, in recent months the government had already adopted measures to help households amounting to roughly EUR 1.2 billion, while the planned measures to help the private sector are estimated to be worth more than EUR 1.5 billion. To what extent these measures will be needed will depend on the radical reform of Europe's energy markets, which will be supported by the Slovenian government at meetings of ministers and leaders in Brussels.
"From next week onwards, a so-called crisis team of government and business representatives will begin operating, with the aim of realising the solutions proposed today. However, we cannot adopt the measures on our own – only in agreement with the EU," highlighted the prime minister. He concluded that the extensive funding to be invested in the economy must by all means aim for development and the green breakthrough.