Prime Minister Robert Golob delivers his closing statement after the NATO summit in Madrid
After the three-day meeting of the NATO heads of state and government, the Slovenian Prime Minister Robert Golob stressed that the plans to increase defence expenditure were not due to political pressure, but to the global situation, which has radically deteriorated since the previous summit of the alliance.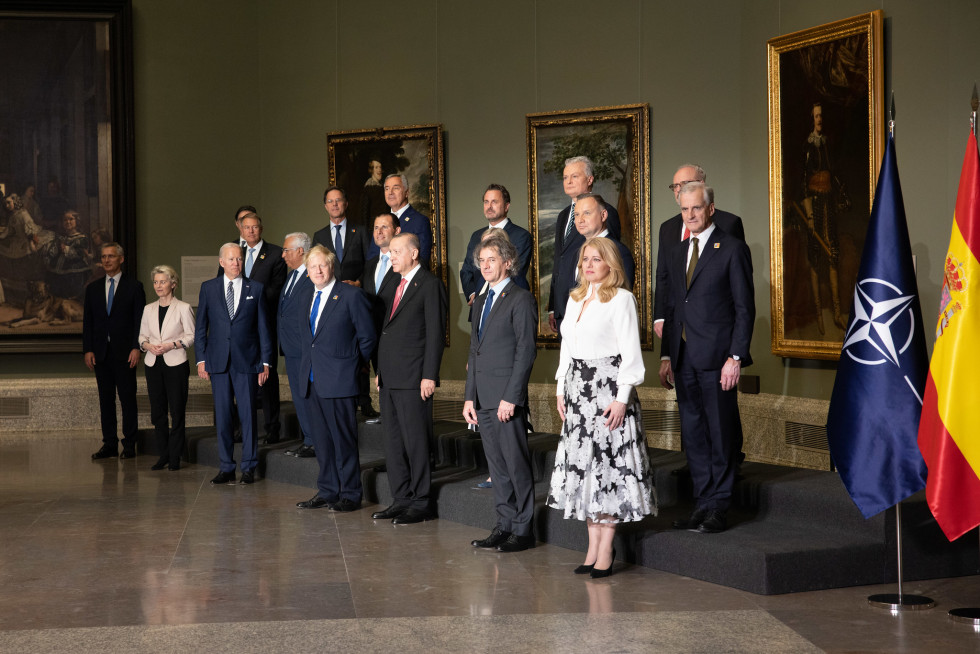 Prime Minister Robert Golob and Polish President Andrzej Duda at a bilateral meeting.
Prime Minister Robert Golob during a conversation with German Foreign Minister Annalena Baerbock and NATO Secretary General Jens Stoltenberg.
Prime Minister Robert Golob and Macedonian President Stevo Pendarovski at a bilateral meeting.
Prime Minister Robert Golob in conversation with New Zealand Prime Minister Jacinda Ardern.
He pointed out that there is a war raging on European soil, the likes of which we have not seen for more than 70 years, and that it is necessary to respond accordingly. In his view, each country can respond best in those areas in which it can contribute the most, which is why even Slovenia as a NATO member will have to thoroughly reconsider its defence and security doctrine. "Only within NATO and with the unity of its member states can we be successful in facing the challenges of the future," said the Prime Minister.
Today, we can see the eastern flank of the alliance and Russian aggression against Ukraine as future challenges, but the situation can change quickly. "This is precisely why the adoption of NATO's new strategic concept is a revolutionary event, as the concept does not only deal with current threats, but also looks to the future and tries to act preventively," he concluded.
Bosnia and Herzegovina's candidacy for membership was also highlighted several times at the meeting. Slovenia reiterated its strong support for the countries of the Western Balkans and their European perspective, a stable Bosnia and Herzegovina being in its national interest. The Prime Minister will continue to strive for this country to be granted EU membership candidate status by the end of this year. It is his opinion that, in the framework of NATO missions and operations, the value added of Slovenian soldiers in the Western Balkans is probably greater than anywhere else in the world.
Slovenia supports NATO's expanded mode of operation and its repositioning from the perspective of addressing global risks. The Government will therefore take a few months to find, together with partners within the alliance, the best ways to achieve increased security with increased resources.