Vaccination is the best protection against infection
Today's press conference to provide an update on COVID-19 was presented by the Director of the National Institute of Public Health, Milan Krek, and Maja Bratuša, who provided the latest epidemiological information regarding COVID-19.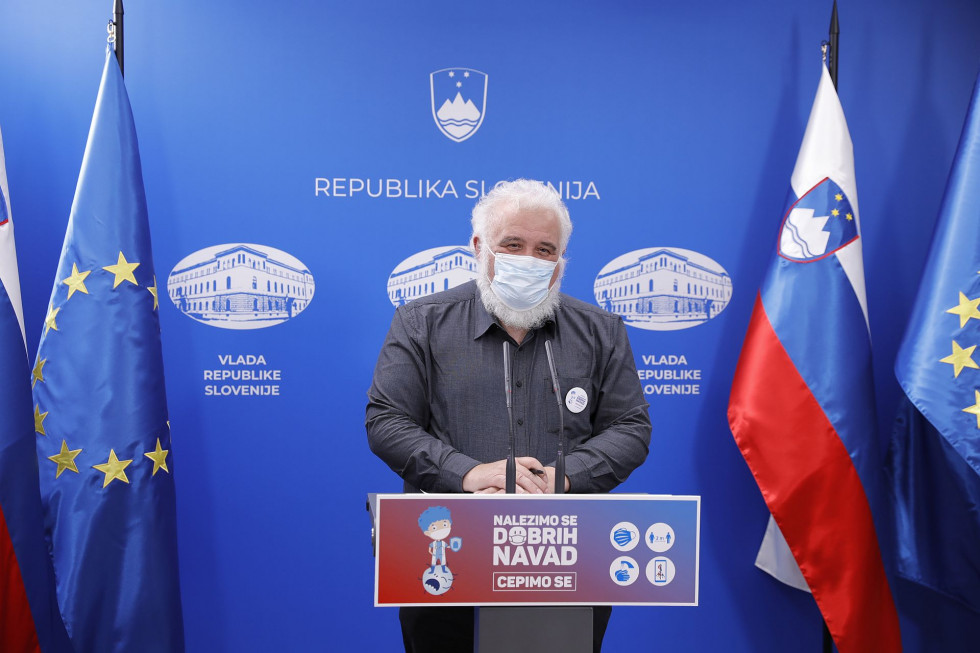 Maja Bratuša
Maja Bratuša said that the epidemiological situation has been deteriorating rapidly in recent days. The data show that the Obalno-kraška region, the Primorsko-notranjska region and the Zasavje region have the worst figures at present. The number of active cases in Slovenia has exceeded 28,000. A total of 2,634 PCR tests and 6,930 rapid antigen tests were conducted on Monday (yesterday). A total of 1136 new infections were confirmed by PCR test yesterday, and the proportion of positive PCR tests was 43.1%.
As many as 634 persons are being treated in hospitals today for COVID-19, 158 of whom are in intensive care units, which means that we are already very close to numbers that are no longer sustainable for the Slovenian health system. Until 22 October, the situation in intensive care units was relatively stable, but it has deteriorated sharply in the past ten days. On 22 October, 120 intensive care beds were occupied by COVID-19 patients, and today 38 more beds are occupied, bringing the total number of intensive care beds occupied by COVID-19 patients up to that figure of 158.
The Director of the National Institute of Public Health, Milan Krek, said that Slovenia has seen a sharp rise in infections per 100,000 people in the past 14 days. Most new COVID-19 infections occurred within the family and shared household, in the workplace, in educational institutions and at private gatherings.
The exponential growth of infections shows that, in 11 days, we will have twice as many people infected. The average proportion of hospital admissions among COVID-19 positive cases stands at 4.8%, and the average proportion of hospitalised people transferred to intensive care units is 27.5%. Considering the situation in the past 59 days, the total number of cases is 67,875 or 20%, and the average incidence is 1131. Of those infected, the proportion of those up to 15 years of age is 17.2%, the proportion of those up to 65 years of age is 73%, and the proportion of those aged 65 and over is 9.8%. A simulation of the course of the epidemic shows that Slovenia will see a peak in COVID-19 cases in the middle of November 2021, after which the curve is expected to turn downwards, but only if there is no new outbreak of infections in the meantime.
Director Krek called on all citizens to consistently comply with the recovered/vaccinated/tested rule, as Slovenia has enough safe vaccine and vaccination is currently the best protection against infection and severe disease.