Basis for Ministry of Health's decision on mandatory testing is Communicable Diseases Act
Ministry of Education, Science and Sport
Today's press conference on the current situation regarding Covid-19 will be attended by Director-General of the Public Health Directorate Vesna Kerstin Petrič and Anton Gradišek of the Jožef Stefan Institute.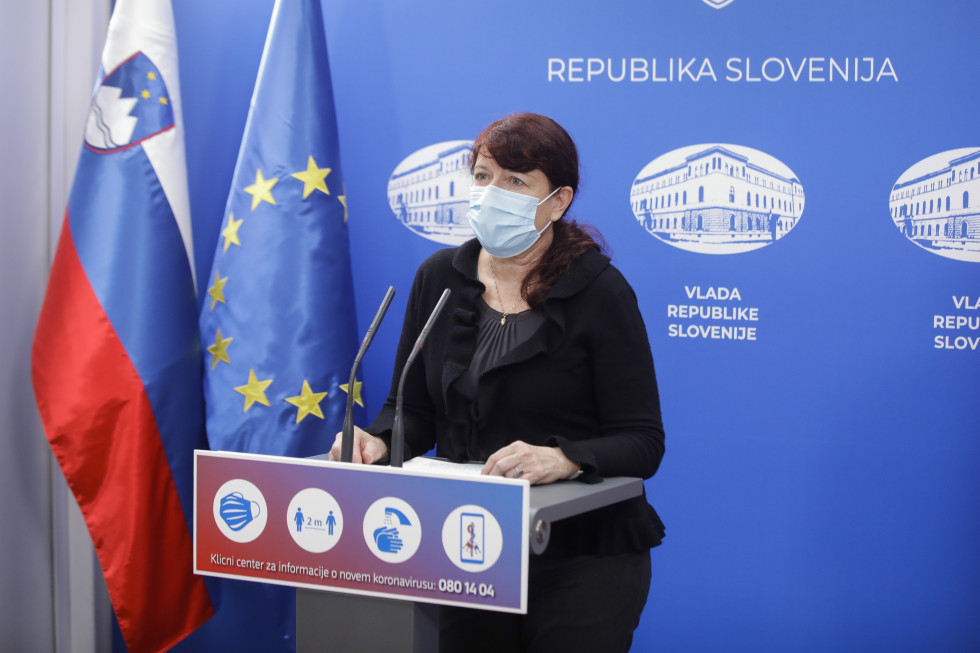 Anton Gradišek of the Jožef Stefan Institute
In Slovenia on Thursday, 1,439 infections with the novel coronavirus were confirmed via 11,149 rapid antigen and PCR tests. 4,872 PCR tests were performed, of which 1,115 (22.9%) were positive. Of the 6,277 rapid antigen tests, 324 (5.2%) were positive.
1,140 Covid patients required hospitalisation (19 less than on Wednesday), of whom 185 required intensive care. 25 Covid patients died, 21 in hospitals and 4 in nursing homes. The average number of confirmed cases over the last seven days was 1,220.
New positive cases were concentrated in the following municipalities yesterday: Koper (60), Nova Gorica (42), Ajdovščina (41), Kranj (41), Brežice (21), Celje (24), Domžale (31), Hrastnik (35), Ljubljana (119) and Maribor (55).
One of the key measures recommended by both the World Health Organization, the European Centre for Disease Prevention and Control and Slovenian professional institutions is the testing of employees in the field of education before classes begin and then periodically at least once a week, said Kerstin Petrič.
The testing will be conducted in accordance with an agreement between a specific school and health centre, with the school administration providing information to teachers about where and when to get tested. The Ministry of Health also opted for this type of more flexible organisation of testing in its specified protocol. The circumstances at the local level vary greatly, and in some places it is more appropriate to perform the testing at health centres, while in others it can be performed at schools or other places in agreement with the local government.
The health centres act as the testing coordinator for the region that they cover, and can also invite concessionaires to participate. Where the numbers of tests required are too high or in cases where the school or kindergarten is very remote, the ministry will send authorised mobile units. The schools and health centres will also agree on how employees should arrive for testing.
The ministry also announced testing for mayors yesterday. The regional units of the National Institute of Public Health will also be providing information, and their contact information will be posted on the ministry's website.
Infected people spread the virus by sneezing, coughing or speaking, noted Gradišek. Masks that cover the nose and mouth act as a barrier so that droplets do not spread into the environment. This is important for asymptomatic patients who do not show symptoms of the disease, but can still spread the virus. Masks can also work in the other direction, as a filter for the airborne particles that we breathe, and therefore they also protect us.
There are many types of masks. They can cover your entire face, similar to gas masks used by firefighters. These masks filter both dust and gas particles. In Europe, half-mask respirators are called FFP (filtering facepiece) masks. They fit tightly over your nose and mouth and are designed to filter air. There are two important types of FFP masks. FFP2 masks, which have a filter that filters out 94% of particulate matter. FFP3 masks filter out 99% of airborne particles. You can also find N95 and KN95 masks in shops. These masks are manufactured according to US and Chinese standards, and are approximately equivalent to FFP2 masks.