Minister Logar at the UN Security Council on Media Freedom in Belarus
Ministry of Foreign Affairs
Today, Minister of Foreign Affairs Anže Logar took part in a virtual high-level Arria-formula meeting of the United Nations Security Council on media freedom in Belarus, held under the auspices of the Estonian presidency of the UN Security Council. Among the keynote speakers was Svetlana Tikhanovskaya, Belarusian opposition leader and human rights activist.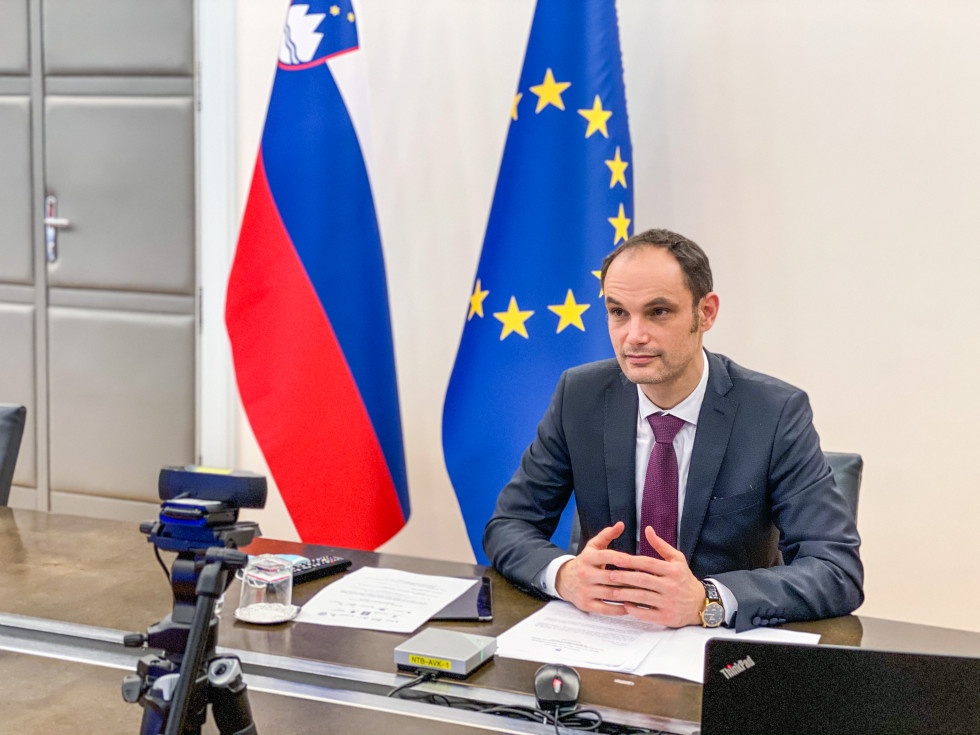 Svetlana Tikhanovskaya, Belarusian opposition leader
In his intervention, Minister Logar stressed that the situation in Belarus continues to deteriorate and that the ongoing violations of human rights are unacceptable. Journalists play a key role in our society and their protection is thus a matter of public interest. He condemned the use of force against peaceful protesters during the period following the 2020 presidential elections.
The Minister also voiced concern over the lack of responsibility for the disproportionate and excessive use of force by the security forces. He called on Belarus to immediately release all those who have been illegally or arbitrarily arrested and detained solely for exercising their rights to freedom of expression and peaceful assembly. The Minister stated that we should work in unison in supporting Belarusians in their efforts to effect peaceful change, which would ensure the respect of human rights and the rule of law as well as the development of responsible and democratic institutions.
Slovenia endorses cooperation with the UN system for responding to media freedom challenges and other violations of human rights in Belarus. It appeals to the Belarusian authorities to provide immediate and unrestricted access to relevant international organisations and human rights protection mechanisms. Minister Logar also urged the Belarusian authorities to halt the repression of peaceful protesters, journalists, and media workers, and desist from restricting internet access. In this context, he brought to the fore the importance of implementing the recommendations of the OSCE Moscow mechanism report on Belarus.