Prime Minister Janez Janša meets Australian Finance Minister Mathias Cormann
Former Prime Minister Janez Janša (2020 - 2022)
Today, Prime Minister Janez Janša received the Australian Minister for Finance, Mathias Cormann, who is also a candidate for the Secretary-General of the OECD.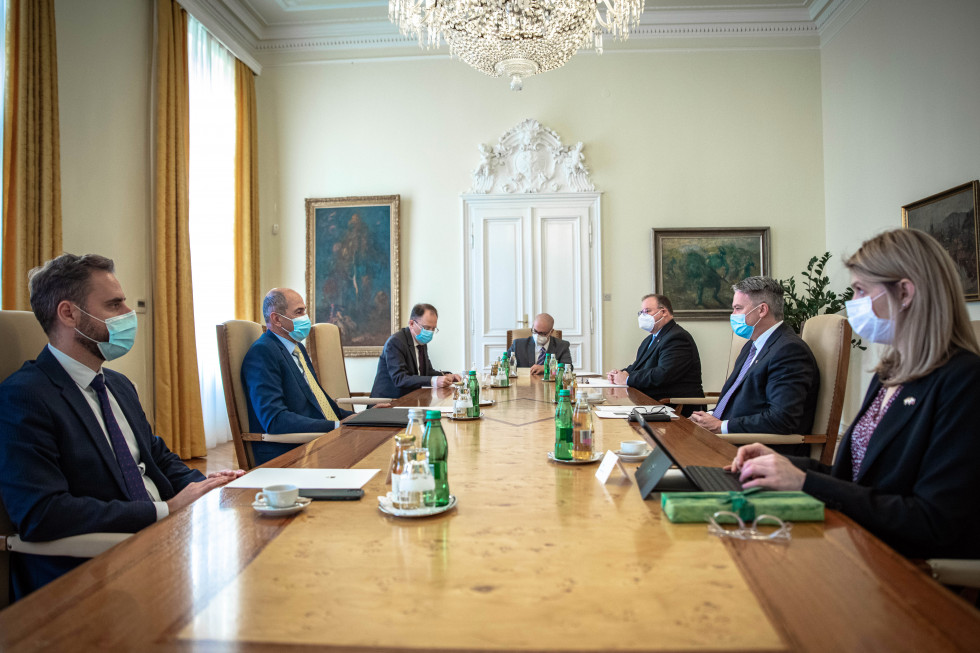 PM Janez Janša at the meeting with Australian Finance Minister Mathias Cormann.
They discussed the global situation, focusing on the role and mission of the OECD, and exchanged experiences in tackling the COVID-19 pandemic.
Minister Cormann highlighted the OECD's vision as an organisation that brings together developed countries based on democracy and the principles of an open market economy. Therefore, the OECD can be a strong advocate and defender of a rule-based global regime.
The Prime Minister noted that, especially considering the current global situation, it is important that the OECD remains a solid organisation that will strongly defend and promote these fundamental principles.
Mr Janša also emphasised the good bilateral relations between Slovenia and Australia, which recognised Slovenia's independence the day after Slovenia was recognised by the Member States of the then European Community.