The Government adopts the decision to include Croatia in the red list
The Government adopted the decision to include Croatia in the red list as the neighbouring country exceeded 40 infections per 100,000 inhabitants on Wednesday. The mandatory quarantine for travellers from Croatia and other related measures were presented by Minister of the Interior Aleš Hojs, who attended the press conference following the Government's session together with Minister of Agriculture, Forestry and Food Aleksandra Pivec and Government spokesman Jelko Kacin.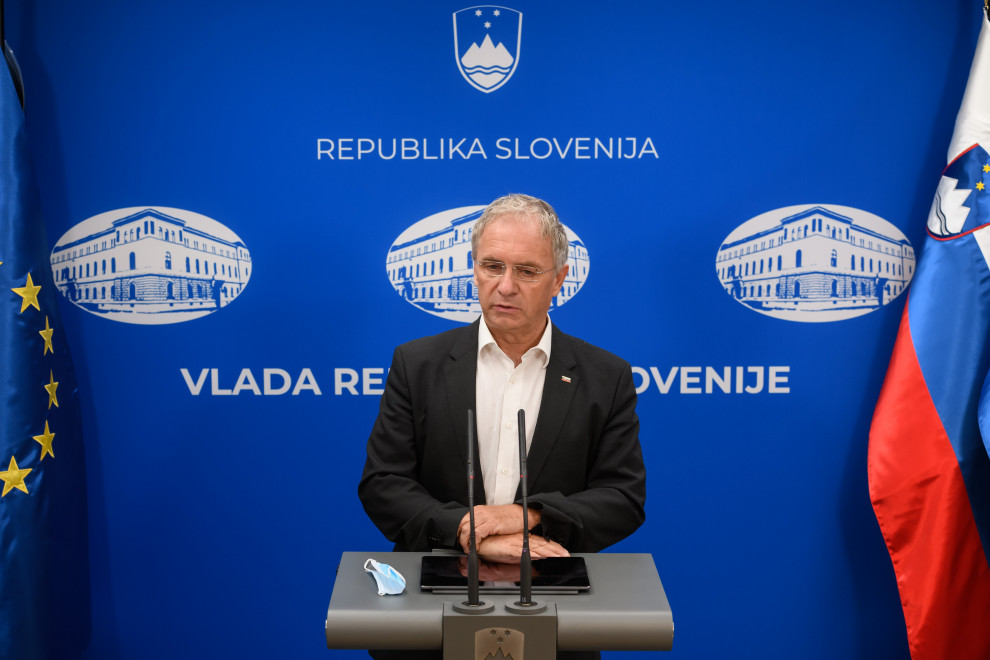 Aleksandra Pivec, Minister of Agriculture, Forestry and Food
The quarantine measure for Croatia will take effect on 21 August 2020 and will apply to anyone who decides to travel across the border after that date. However, those who are currently spending their holidays in Croatia, or are there for other reasons, may return to Slovenia without having to subject themselves to quarantine by Monday evening, no later than 23.59. The Minister explicitly cautioned citizens not to wait until Monday and to try to return earlier in view of the situation at the border.
As of today, the Ordinance on border crossings includes a special section that is dedicated to all four neighbouring countries and defines all exceptions in which the border may be crossed without having to quarantine. In particular, it should be underlined that owners of real estate and vessels can access their property during the quarantine period to attend to the most urgent matters, but must return to Slovenia within 48 hours. There are more than 20 exceptions to the quarantine, some of which will require a negative test for COVID-19. "One such example are sportspersons travelling to Croatia for high-level competitions. Other exceptions include persons with matters that cannot be postponed or medical procedures and cross-border commuters," said the Minister.
The Minister concluded by emphasising that the Government will monitor and examine the situation in Croatia on a weekly basis, and decide on any changes to the measures as things evolve. The same applies to the exceptions, where the applicable rules will be changed if they prove necessary. The rules concerning the gathering of citizens in groups of 50 and 500 will remain in force unchanged.
Minister Pivec presented the decision to establish the Office for Demographics, which will be run by the Minister without Portfolio and headquartered in Maribor. The decision will enter into force 15 days after its adoption. Until then, office space and all the necessary infrastructure for its operation will be provided for.