State Secretary responsible for Environment and Climate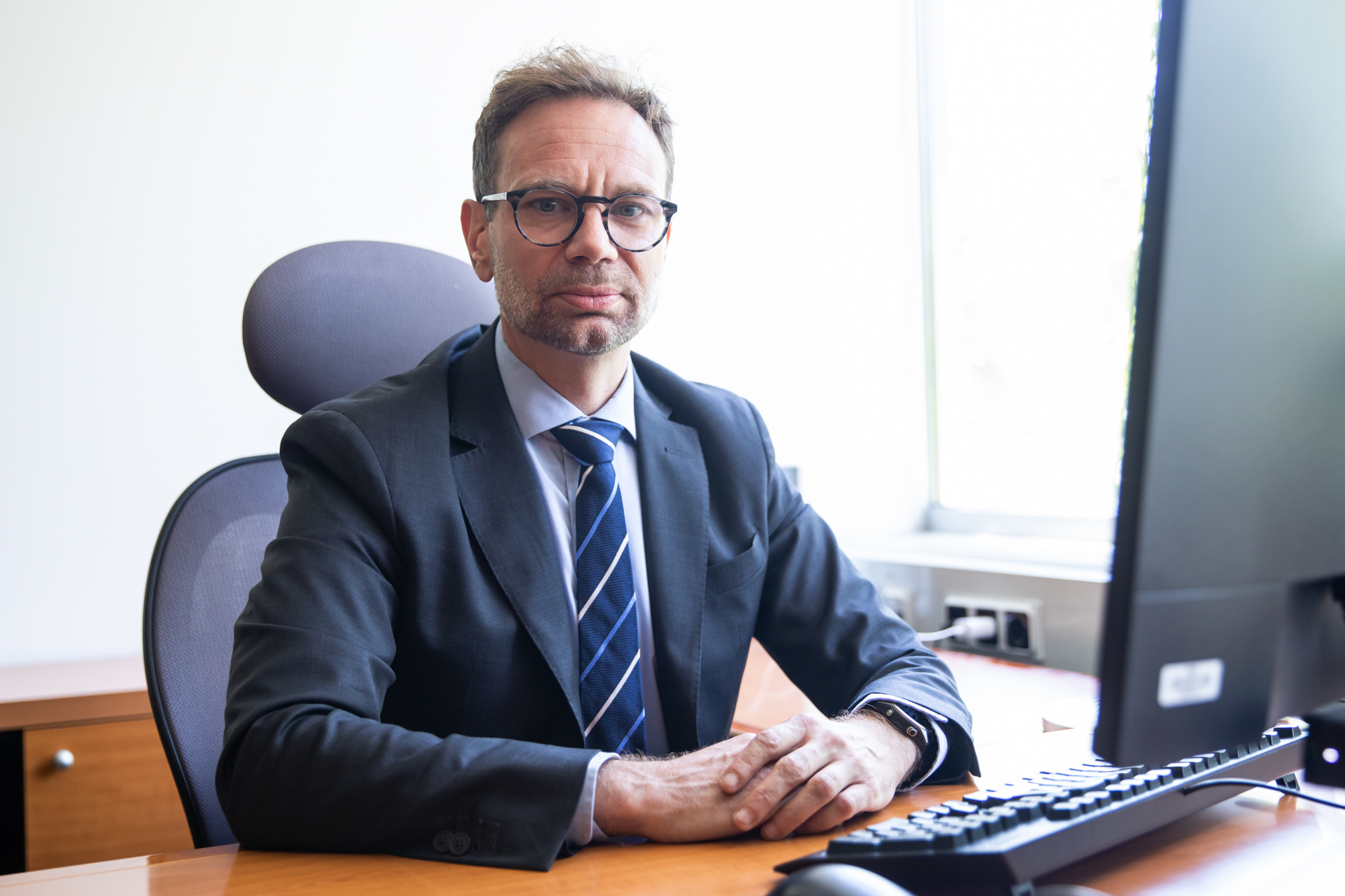 Uroš Vajgl, born in Ljubljana in 1976, holds a university degree in economics. He started his career in 2002 at the Office of the Government of the Republic of Slovenia for European Affairs, where he dealt with economic and financial issues, including as coordinator for negotiations on the EU's Multiannual Financial Framework. During the first Slovenian Presidency of the Council of the EU in 2008, he coordinated preparations for the meetings of the General Affairs Council and the European Council. From 2005 to 2006 he was posted to the Federal Ministry of Finance in Berlin, and from 2009 to 2013 he represented, as Deputy Permanent Representative of the Republic of Slovenia to the EU, the interests of the Republic of Slovenia in the EU's internal market, which also included energy, environmental and climate policies.
After returning to Slovenia, he joined the Ministry of the Environment and Spatial Planning, where he headed the Environment and Climate Change Division and served as Deputy Director General for the Environment. In addition to his work in Slovenia, during this time he was also involved in international climate negotiations, including as head of the Slovenian delegation for most of the negotiations at the Paris Climate Change Conference in 2015. In 2018, he was transferred to the Ministry of Foreign Affairs, where he worked in international development cooperation and humanitarian assistance, including as Head of Sector, until his repeated posting to the Permanent Representation of the Republic of Slovenia to the EU in 2020. During the second Slovenian Presidency of the Council of the EU in 2021, he chaired the Council of the EU's crisis response mechanism and coordinated the strengthening of resilience to crises, which was a priority of that Presidency.
Uroš Vajgl is fluent in Slovenian, English, German, Croatian and Serbian and is also conversant in French, Russian and Swedish.