Minister of Solidarity-Based Future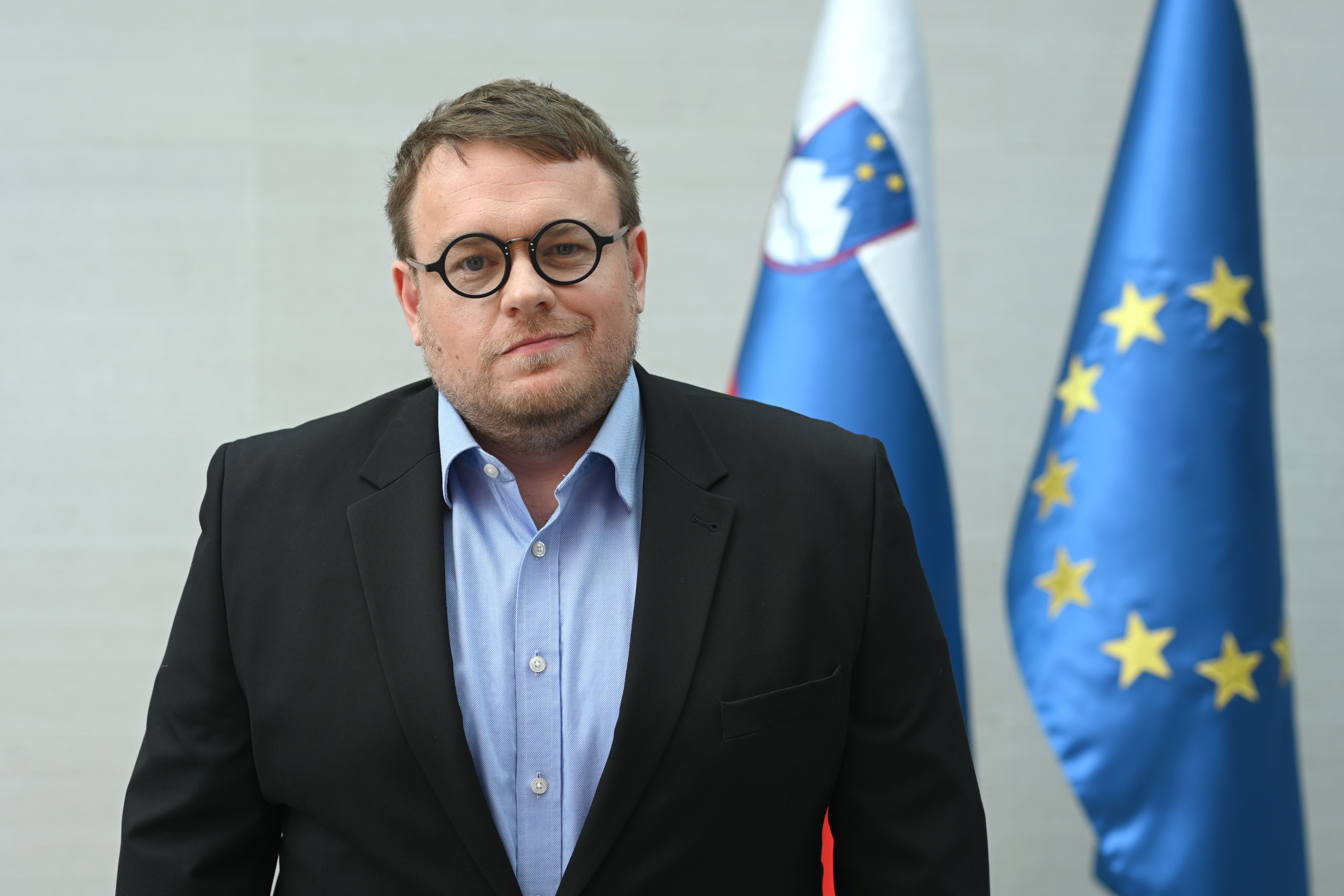 Author: Tamino Petelinšek / STA
Simon Maljevac, born 26 February 1981, graduated from the Faculty of Social Sciences of the University of Ljubljana in 2012 and obtained a degree in sociology.
During his studies and afterwards, he did voluntary and contract work for the communications engineering agency Directa and the Legebitra Information Centre Society, which he headed from 2007 to 2017. During his leadership, the society grew into the largest LGBT NGO in Slovenia, and he led numerous national and international projects, including a European Commission development project in Kosovo. He worked with the Ministry of Health, The Peace Institute, and the Ministry of Labour, Family, Social Affairs and Equal Opportunities on research, prevention and activism projects. During this period, he was also Editor-in-Chief of the magazine Narobe.
In 2006, he became Slovenia's representative in the EU Network group of the ILGA Europe international organisation, and from 2007 to 2009 he was President of the IGLYO international youth organisation. From 2017 to 2018, he was head of the monitoring, awareness-raising and prevention department at the Advocate of the Principle of Equality. Since 2018, he has been Secretary-General of the political party The Left (Levica).
Alongside his work in the NGO sector, he has also worked in academia. He has co-authored several scientific articles in domestic and foreign scientific journals and published a scientific monograph, Obrazi homofobije (Faces of Homophobia).
From May 2022 to January 2023, he served as State Secretary responsible for equal opportunities, family, disabled persons, older people and deinstitutionalisation at the Ministry of Labour, Family, Social Affairs and Equal Opportunities of the Republic of Slovenia.