State Secretary responsible for local self-government, non-governmental organisations, the political system, administrative units and the international cooperation of the Ministry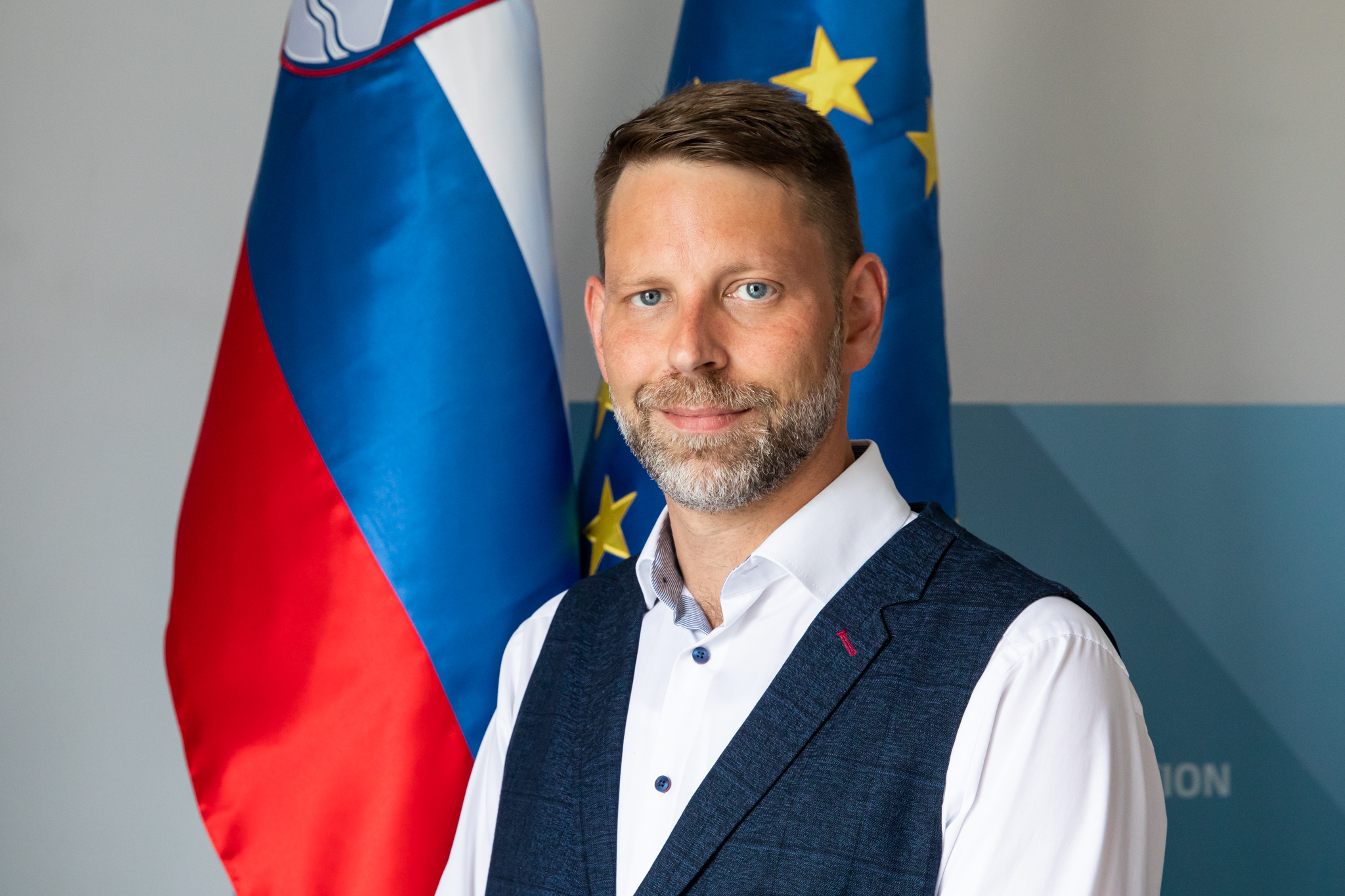 Author: Žan Kolman, Urad vlade za komuniciranje
Jure Trbič, born 27 July 1983, graduated from the Faculty of Administration of the University of Ljubljana in 2011, obtaining his first-cycle degree in Administrative Sciences. He is continuing his studies at the master's degree level, where, as a graduation candidate, he is preparing his master's thesis on digital innovation ecosystems and the impact thereof on the digital transformation of organisations.
He started to pursue his career in the wider public sector and worked his way up in the private and third sectors. He was actively engaged with several NGOs as a board member or external associate. He has also collaborated with the Community of Private Institutions (SKUP), consulting on administrative matters. From 2017 to 2019, he was Secretary General of the Pirate Party.
As a dedicated volunteer during his full-time master's degree studies, he participated in a project solving administrative and procedural issues in cooperation with the Faculty of Administration and the Ministry of Public Administration. In this area, he has acquired significant competencies and gained knowledge that he further developed while working in a non-profit organisation as a professional manager and director of the UP Institute, a private institute for administrative business.
For seven years, he worked as an external associate for the National Preventive Mechanism of the Human Rights Ombudsman of the Republic of Slovenia, monitoring social welfare and healthcare institutions.
Two matters that are particularly close to his heart are workplace health promotion and digitalisation, namely the information society and the digital transformation of organisations. He has acquired experience as head of the ANA+DIH 1.9 Digital Innovation Hub and the project manager of the 365 digital project, with regard to which he consistently emphasised the role of humans behind technological development.
He himself says that he has been using the internet for over 25 years, and has been working as a professional, activist, NGO member and politician for 10 years.
He has a good command of English and is also fluent in German, Croatian and Serbian.