State Secretary for Relations with the National Assembly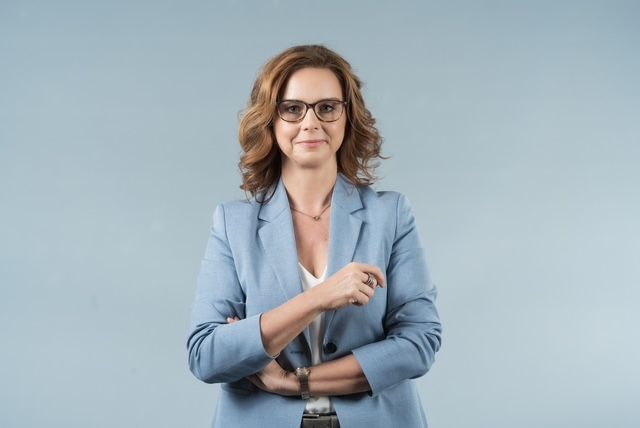 Author: Žan Kolman / UKOM
Born in 1972 in Maribor, she holds a BA in law and has passed the state bar examination. Her first employment was at the National Assembly of the Republic of Slovenia in the Office of the Secretary General. This was followed by employment in the communication company Pristop (1999) and at the District Court in Ljubljana (2002), where she headed the public relations service and the alternative dispute resolution service, until 2007, and only the latter until 2011.
Kociper was twice elected to the National Assembly: in the 2011-2014 and the 2018-2022 terms. In her second term of office, she was the leader of the deputy group and for the last six months the president of the Club of Women Deputies. She is also a municipal councillor in the Municipal Council of the Municipality of Ljubljana, currently serving her third term.
Maša Kociper has been involved in mediation and peaceful dispute resolution for most of her career. Working as a mediator since 2003, she is an active lecturer and trainer for mediators. She trained as a mediator in the USA, the United Kingdom and the Netherlands. She has made several study visits, including to courts in the USA and the Netherlands, and to one of the leading mediation companies in the UK (ADR Group). In 2009 she actively participated in the preparation of Slovenian legislation in the field of mediation and is the co-author of several rules and instructions for mediation procedures. She is also the co-author of the handbook Mediacija v teoriji in praksi (Mediation in Theory and Practice) published by the Slovenian Association of Mediators and the recipient of a special award for achievements in mediation. She is also a member of the Council for Alternative Dispute Resolution at the Ministry of Justice and chair of the Expert Council of the Bar Association of Slovenia.