Jožef Drofenik, Ambassador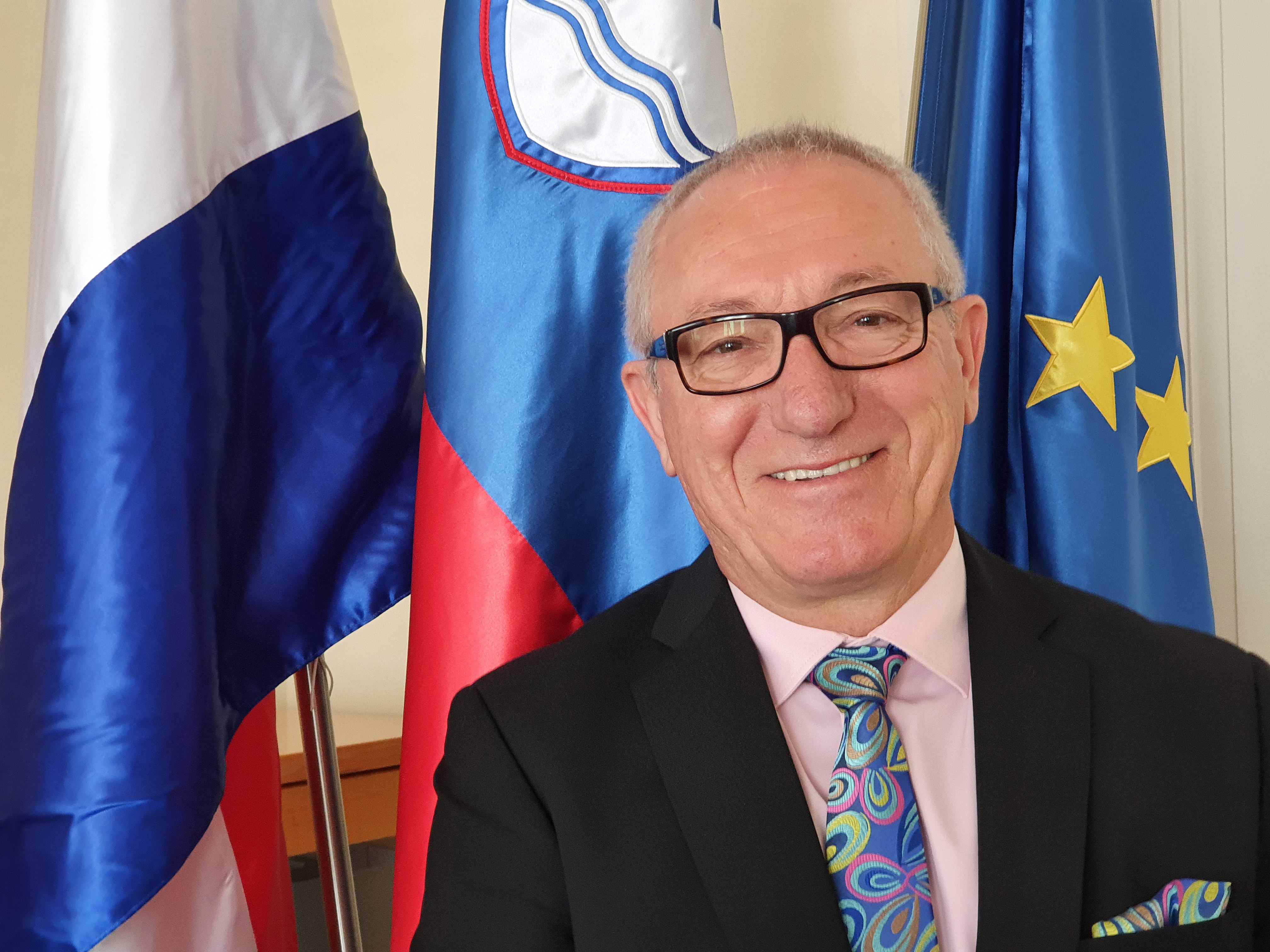 His Excellency Mr. Jožef Drofenik is the Ambassador of the Republic of Slovenia in the Kingdom of the Netherlands and the Permanent Representative of the Republic of Slovenia to the Organization for the Prohibition of Chemical Weapons (OPCW). Ambassador Drofenik presented credentials to His Majesty the King of the Netherlands on 14 September 2022. On 19 September 2022, he presented credentials to the Director-General of OPCW.
Prior to his current appointment, Mr. Drofenik served as Secretary General of the Ministry of Foreign Affairs of Slovenia (2020-2022), Ambassador of Slovenia to India (2015-2019), accredited also for Bhutan, Bangladesh, Sri Lanka and Nepal (2016-2019), National Coordinator for OECD (2014-2015), Ambassador of Slovenia to Poland (2005-2009).
Before that, he was, among other, Head of Department for Economic Diplomacy at the Ministry of Foreign Affairs, Chair of the EU Council Working Party on EFTA during the first Slovenian EU Presidency (2008), Deputy Head of Mission of Slovenia in Geneva, Chargée d'Affaires of the Embassy of Slovenia in Bratislava, Head of Department for International Trade Policy at the Ministry for Economic Relations and Development… He led negotiations of bilateral trade agreements with various countries, Slovenia's negotiations for membership in GATT/WTO, and was a key figure in the negotiations of the Association Agreement between Slovenia and the European Community.
Decorations: 3rd class - Commander's Cross of the Order of Merit of the Republic of Poland
Born in 1959, Mr. Drofenik holds a B.A. in Economics, International Economic Relations from the University of Ljubljana, Slovenia. He speaks English, Spanish, Serbian, and Polish.
Ambassador Drofenik is married and has two children.