State Secretary Šefic: Working together for the best solutions
State Secretary Boštjan Šefic, who is responsible for the coordination of measures and activities for post-flood reconstruction, met with the mayors of the flood-affected municipalities in the Upper Savinja Valley.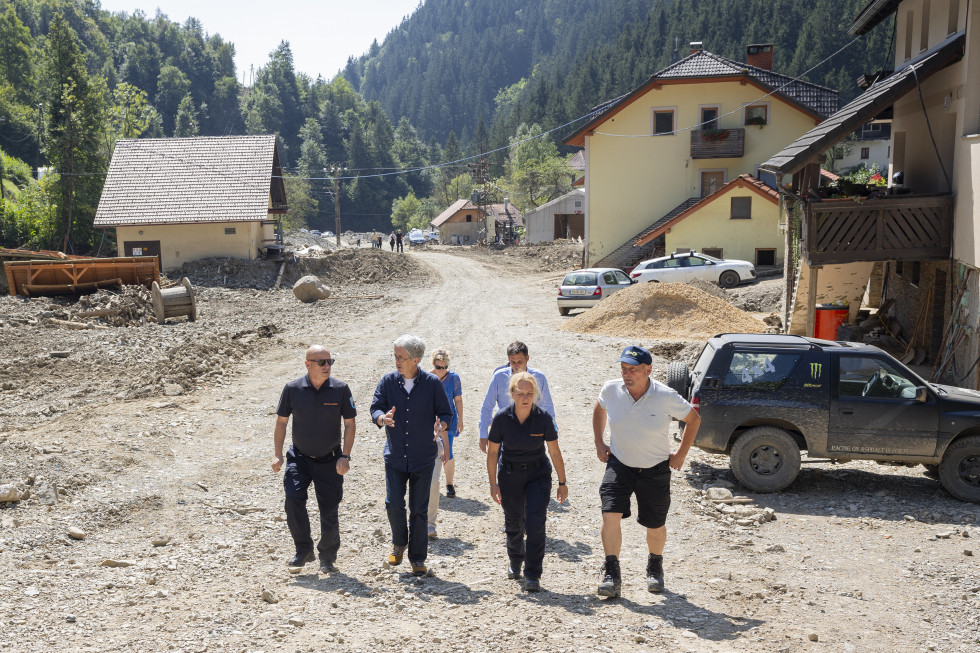 State Secretary Šefic meets mayors of municipalities affected by the flood
State Secretary Šefic meets mayors of municipalities affected by the flood
The purpose of the working visit was to discuss the challenges and needs of the municipalities and residents in the affected areas, as well as the follow-up of the relief efforts.

The key issues and challenges highlighted by the mayors were mainly related to the flow capacity of watercourses, which is a major concern for residents facing potential rainfall. "The regulation of the watercourses is an absolute priority in areas that have been flooded and are at risk today," the State Secretary said on the sidelines of the working meeting, adding: "Let there be no doubt that Slovenia will stand behind all those who have been affected by this major natural disaster." All our activities are aimed at developing comprehensive, long-term support for all – both individual victims and, of course, the municipalities. They will certainly not be forgotten." The State Secretary said that the working group under his leadership would maintain the necessary momentum of the process in order to provide assistance to those affected as quickly as possible. The discussion also focused on the subsequent reconstruction phase, which will be the responsibility of a dedicated Government Office for Reconstruction, with the key task of ensuring the right, coordinated and most effective approach to reconstruction. All present agreed that the most important thing is to work together to find the best solutions.

After the meeting with the mayors, State Secretary Šefic visited the settlement of Rastke in the Municipality of Ljubno.