Prime Minister meets with Spanish Foreign Minister
Prime Minister Robert Golob met with the Spanish Minister for Foreign Affairs, European Union and Cooperation, José Manuel Albares Bueno.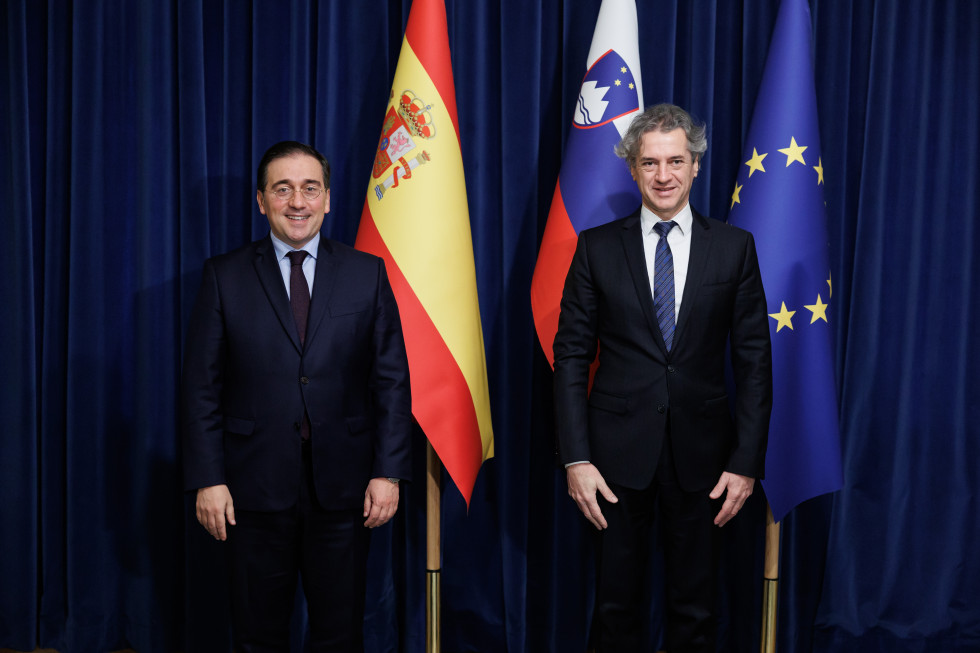 Meeting of the Slovenian and Spanish delegations.
The discussion focused on Spain's preparations for the EU Council Presidency in the second half of this year and the most topical foreign policy issues.
During its Presidency, Spain would like to make the most of Slovenia's knowledge of the Western Balkans, and the good relations between the two countries will be strengthened by a number of forthcoming high-level visits.