Political consultations with India
Ministry of Foreign Affairs
Today, State Secretary Samuel Žbogar hosted Sanjay Verma, Secretary for the West of the Ministry of External Affairs of India, in Ljubljana for political consultations. The two officials reviewed the key areas of bilateral cooperation and went on to exchange views on the topical regional and global themes.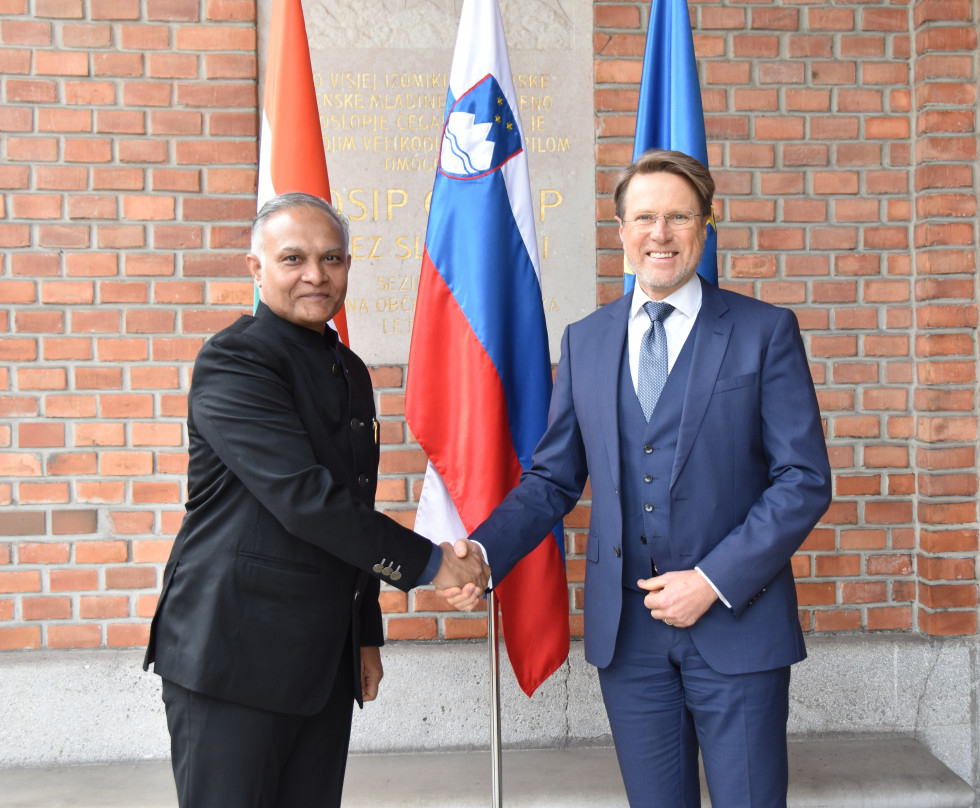 State Secretary Žbogar holds political consultations with Indian Secretary for the West Sanjay Verma
The meeting was aimed at reviewing the progress and exploring ways to further strengthen cooperation between the two countries on a number of areas of common interest, with a focus on economic cooperation, education, culture, artificial intelligence, science and technology, and space. The two officials also discussed cooperation in the multilateral area, mobility and migration, and the global challenges such as climate change. They paid particular attention to the security and political situation in their respective regions, including the developments in Ukraine, Afghanistan and the wider Indo-Pacific region. Secretary for the West Verma outlined India's priorities and planned activities as holder of the G20 Presidency, which it took over from Indonesia on 1 December 2022.