Slovenia announces additional aid for Ukraine at Paris conference
Ministry of Foreign Affairs
The "Standing with the Ukrainian People" conference in Paris, bringing together high and senior representatives of 70 states and international organisations, was held on 13 December. At the conference organised by France, Slovenia was represented by Ambassador Metka Ipavic.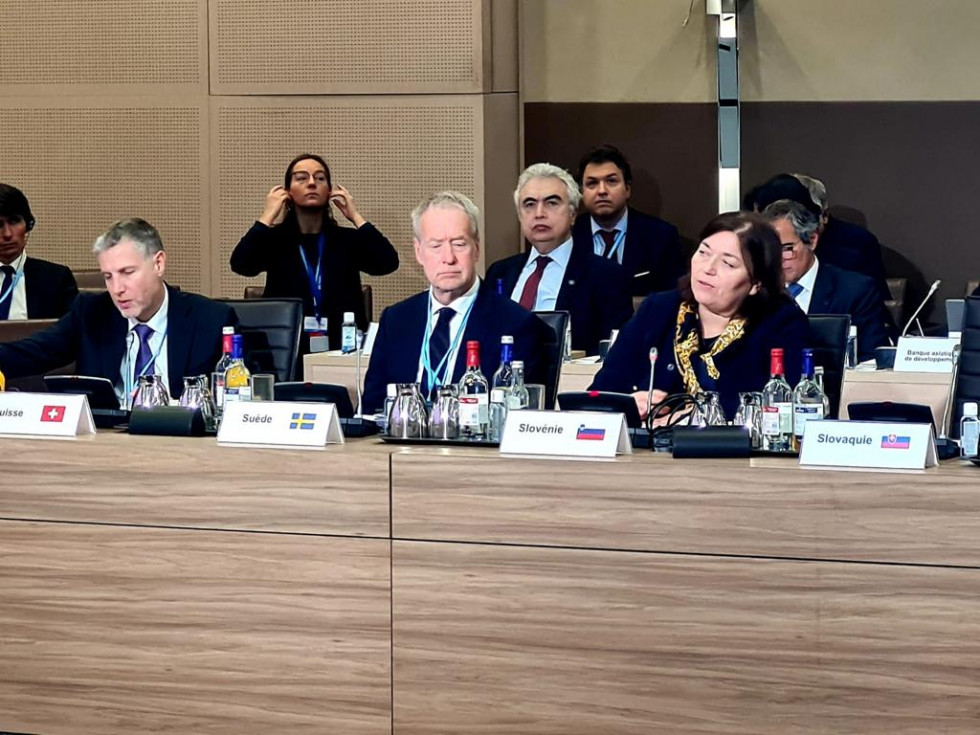 Slovenia announced additional aid at the Paris conference
The participants were addressed by French President Macron and remotely by Ukrainian President Zelensky. The representatives of states and international organisations discussed different ways to provide Ukraine with efficient aid from the international community, given that the Russian Federation is destroying crucial infrastructure this winter.
Ukraine needs the help of the international community with the restoration of a functional energy system, water and food supply, and healthcare and transport systems. The participants presented plans and commitments to provide immediate financial, economic, energy and humanitarian aid for Ukraine.
Slovenia promised emergency aid for the Ukrainian people this winter, with a focus on food security and healthcare and a donation of energy equipment to the Ukrainian energy sector.
EU Commission President von der Leyen announced EU macroeconomic aid for Ukraine worth 18 billion euros over several years, with 1.5 billion euros each month.
The conference chair expects the total promised financial and material aid to amount to 1 billion euros.