FAC on Russian aggression against Ukraine and on Iran
Ministry of Foreign Affairs
Minister of Foreign Affairs Tanja Fajon took part in the regular meeting of the Foreign Affairs Council in Brussels, chaired by High Representative of the Union for Foreign Affairs and Security Policy Josep Borrell. The meeting focused on the Russian aggression against Ukraine and on the situation in Iran. A meeting of the EU-Eastern Partnership Foreign Ministers was held in the morning in advance of the Council meeting.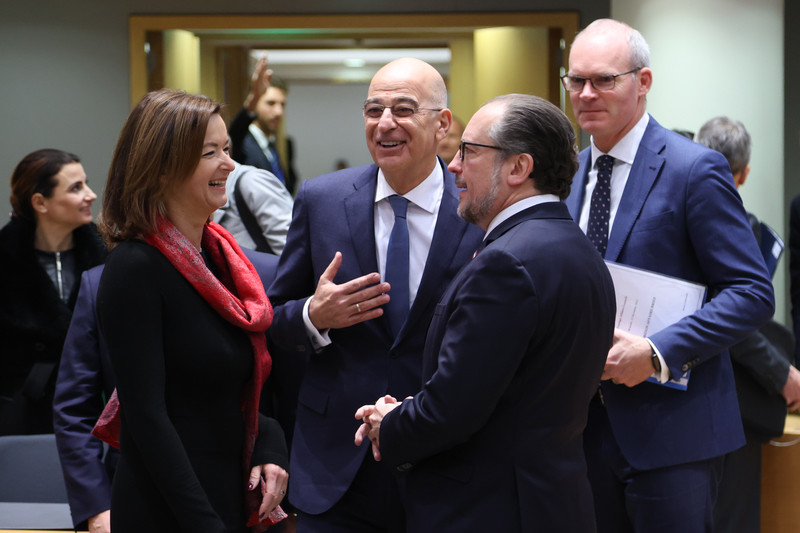 FAC meeting
Minister Tanja Fajon
At today's meeting, EU ministers of foreign affairs continued the discussion on the wider impacts of the Russian aggression against Ukraine, with a focus on the situation on the ground, aid for Ukraine, accountability for committed war crimes, new restrictive measures and financial support for, and restoration of, Ukraine. "Due to the approaching winter, the situation in Ukraine is becoming increasingly alarming. Slovenia has provided heaters, warm blankets and food parcels to help 800 Ukrainian families. We joined the "Grain for Ukraine" initiative with a donation of 1 million euros. In this difficult humanitarian situation, we need to focus on the vulnerable groups, especially children growing up in unimaginable circumstances. Many face the risk of human trafficking, exploitation, conflict-related sexual violence and involuntary deportation to Russia. Slovenia can help with its experience and rehabilitation projects", said the Minister. She reaffirmed that Slovenia will continue to ensure accountability for the worst war crimes.
On Iran, the ministers expressed concern about the regime's brutal violence against demonstrators. "Slovenia strongly condemns the news on the execution of the first two people convicted of "enmity against God" as a result of participation in peaceful protests. We support the new package of sanctions against Iran and will continue to support Iranian women and civil society and strongly oppose the worst human rights violations," said the Minister.
The Minister attended the EU-Eastern Partnership Foreign Ministers meeting immediately prior to the Council meeting. The EU ministers of foreign affairs and five Eastern partners (Armenia, Azerbaijan, Georgia, the Republic of Moldova and Ukraine) supported the Eastern Partnership policy and went on to exchange views on current challenges, including energy security and the preservation of macro-economic stability. Minister Fajon expressed support for the Eastern Partnership as an important platform for exchange and cooperation, and a tool for enhancing collaboration between the EU and the Eastern Neighbourhood which should be continued. Slovenia, together with Austria, Ireland and Italy, reaffirmed its commitment to cooperation with partners and – in the light of the current situation, especially in Ukraine – expressed support for the Eastern Partnership policy reform. The EU Eastern Partnership policy is successful and important, especially for strengthening the resilience of our society. We need to improve cooperation at the levels that directly affect it: connectivity, digital, energy and green transition," added Minister Fajon.