State Secretary Štucin in Paris on strengthening strategic relations between Slovenia and France
Ministry of Foreign Affairs
During a bilateral visit, State Secretary Marko Štucin met with Minister of State for Europe Laurence Boone. They discussed strengthening strategic relations between Slovenia and France and went on to exchange views on current European and international topics.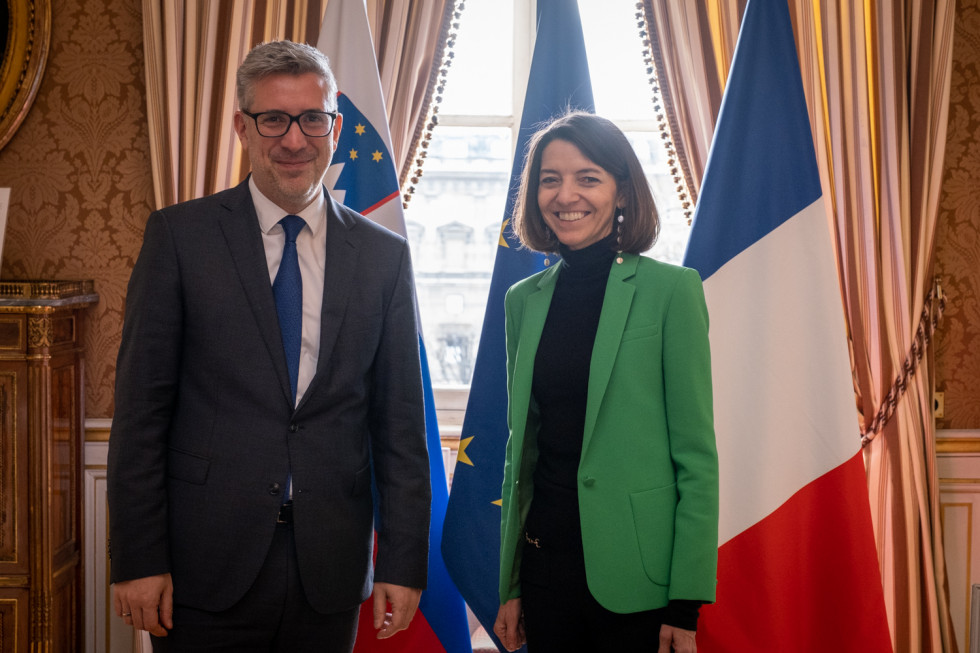 Bilateral talks between the two delegations
The State Secretary and the Minister of State agreed to continue fostering the positive relations between Slovenia and France, which will be further enriched by the implementation of a new strategic partnership action plan. They also discussed current European topics and geostrategic issues related to the consequences of the war in Ukraine. They underlined the importance of continued firm support and help for Ukraine and encouraged the improvement of the EU's strategic autonomy in the international arena. State Secretary Štucin and Minister Boone especially commended the EU actions to enhance energy security and called for early implementation of agreements to prevent the rising costs of energy products.
On EU enlargement to the Western Balkans, the State Secretary stressed that Slovenia is working on granting Bosnia and Herzegovina candidate status by the end of 2022.
They focused on migration and the functioning of the Schengen area, with the State Secretary calling for a fully functioning Schengen system and the removal of border control at the internal borders.