Minister Šarec attends the meeting of the Central European Defence Cooperation Initiative
Minister of Defence Marjan Šarec attended the two-day ministerial meeting of the Central European Defence Cooperation (CEDC) Initiative in Krems, Austria.
The meeting took place in the CEDC plus session, including CEDC countries together with the Defence Ministers of the Western Balkan countries. The main topics of the discussion at the CEDC Ministers' meeting were security and defence challenges in Europe, including in the Western Balkans region, the war in Ukraine, the rapprochement of the Western Balkan countries with the EU, and planned CEDC projects and initiatives.
At the meeting, Minister of Defence Marjan Šarec expressed his support for the continuation of cooperation between the CEDC and the Western Balkans in order to preserve security and stability in the region and to move it forward towards EU membership. In recent years, a number of situations and challenges have shown that the best effect is achieved within the framework of coordinated action by regionally interconnected countries. The CEDC has great potential in this area.
Minister Šarec stressed that Slovenia condemns Russia's aggression against Ukraine and supports Ukraine's independence, sovereignty and territorial integrity within internationally established borders and Ukraine's right to self-defence. Slovenia has provided humanitarian, material and military support to Ukraine and intends to continue to do so at bilateral and multilateral level. He also said that Slovenia intends to participate in the training of the Ukrainian defence forces in the framework of the newly established EUMAM military mission.
The Ministerial Meeting adopted this year's Joint Declaration, which reflects well the ambitions for the future of the CEDC, including the promotion of cooperation and closer ties with the countries of the Western Balkans, which has been and remains one of the top priorities of the Republic of Slovenia.
The Central European Defence Cooperation Initiative, which has been in operation since 2010, is considered the largest Central European forum focusing on security and defence issues. It brings together defence ministries from seven different countries (Member States Austria, Croatia, the Czech Republic, Hungary, Slovakia, Slovenia and the Observer State Poland), enabling them to strengthen regional security in line with their national priorities, responsibilities and interests. Civil-military cooperation and cooperation with the Western Balkan countries are key elements of the initiative. The Initiative is chaired each year by a different Member State; in 2022 by Austria.
On the margins of the event, Minister Šarec met with the Austrian Minister of Defence, Klaudia Tanner, the Minister of Defence of the Republic of Serbia, Miloš Vučević, and the Minister of Defence of Albania, Niko Peleshi. Their discussion particularly focused on further defence cooperation.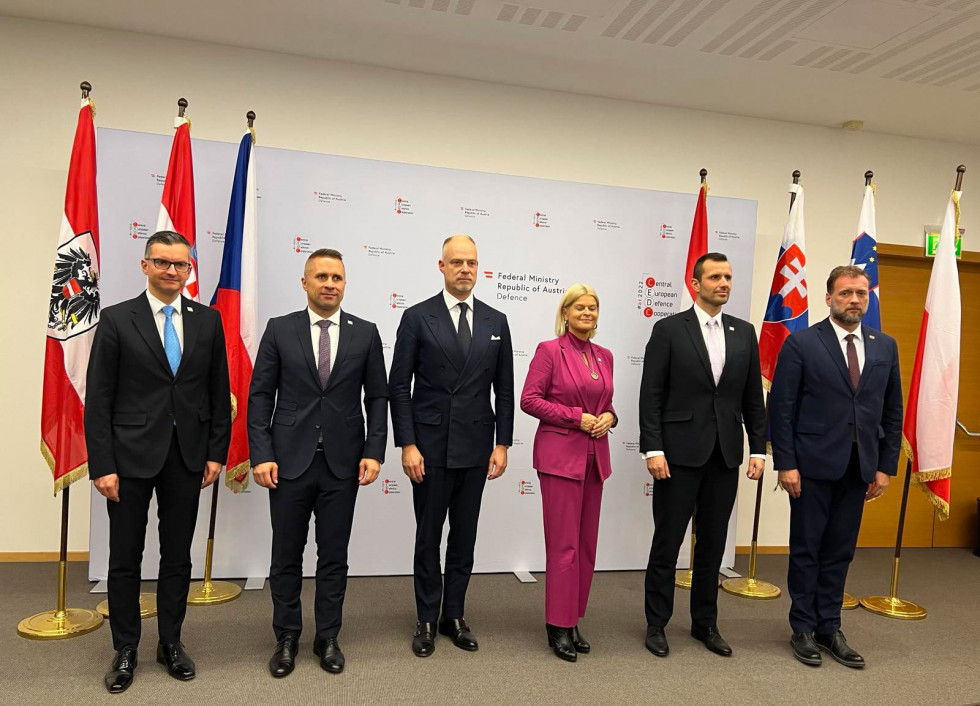 The Ministerial Meeting adopted this year's Joint Declaration