Minister Šarec attends the Halifax International Security Forum
Between 18 and 20 November, Minister of Defence Marjan Šarec attended the International Security Forum in Halifax, Canada. He was a speaker on the panel on trends in the use of modern versus traditional weapons systems, entitled "Tanks or Tech? The 21st Century Battlefield".
He stressed that the main question was not just tanks or modern technology, but people, our soldiers, and their ability to combine the existing and new technologies, training and effective military leadership. "That is why we must not forget that it is the people who make the real difference."
On the margins of the International Security Forum, Minister Šarec met with Canadian Minister of National Defence Anita Anand. The pair focused on strengthening cooperation between the two countries in the fields of security and defence, cooperation in international operations and missions, with an emphasis on the participation in NATO's enhanced Forward Presence in Latvia, where Slovenia has been present since 2017. They also exchanged views on the situation in Europe following Russia's aggression against Ukraine.
Minister Šarec also met with Swiss Minister of Defence, Viola Amherd, and the Minister of Defence of the Republic of Kosovo, Armend Mehaj with whom he exchanged views on bilateral cooperation and topical issues.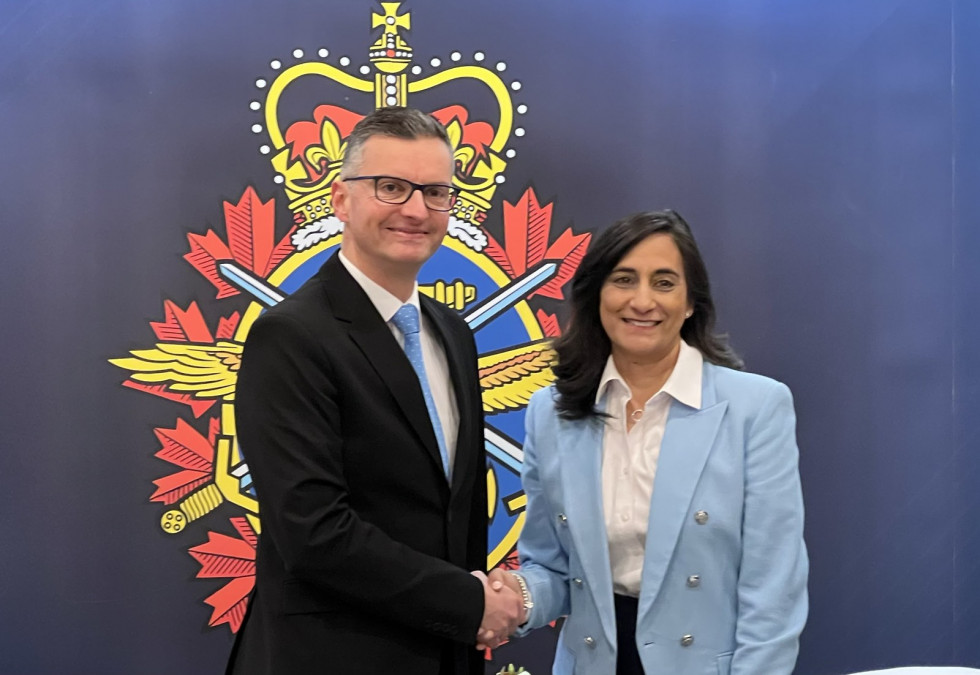 The pair focused on strengthening cooperation between the two countries in the fields of security and defence, cooperation in international operations and missions
Between 18 and 20 November, Minister of Defence Marjan Šarec attended the International Security Forum in Halifax, Canada
Minister Šarec also met with Swiss Minister of Defence, Viola Amherd
Minister Šarec met with Minister of Defence of the Republic of Kosovo, Armend Mehaj with whom he exchanged views on bilateral cooperation and topical issues