Minister Stojmenova Duh at the conference of the International Telecommunication Union on a better digital future for everyone
Office of the Government of the Republic of Slovenia for Digital Transformation
Minister Dr Emilija Stojmenova Duh is attending the Plenipotentiary Conference of the International Telecommunication Union (ITU), which is taking place in Bucharest. More than 3,000 representatives from 160 ITU Member States at the level of ministers, regulators of information and communication technologies, academic institutions and private companies are attending the conference.
At today's meeting of the ministers responsible for digitalisation, the participants discussed common principles, visions and plans for a better digital future for the present and future generations. The objective of the various governments is to attain an inclusive digital society focused on an individual and bridge the digital divide by means of cooperation of all stakeholders.
The ministers adopted the Declaration on 'Building a Better Digital Future for All', the purpose of which is to ensure an open, reliable and safe Internet. They also called for universal access to affordable, high-quality and secure information and communication technologies that promote sustainable development and contribute to solving the climate crisis. "Close cooperation between the governments, business representatives, the academic sphere and civil society is crucial for attaining an inclusive, integrated, sustainable and secure digital society, while the ITU must further integrate with other international organisations at regional and global levels," the ministers highlighted.
In her address, Minister Stojmenova Duh emphasised the importance of equal access to information and communication technologies and digital skills for the successful digital transformation of society.
"Digital transformation denotes better decision-making of our governments, better services for our citizens and subsequently better quality of life. The foregoing will only be possible if we apply trustworthy technologies, promote connectivity, enhance cooperation and investment in digital infrastructure projects, and invest in people and their digital skills so that no one is left behind," the Minister said.
In the margins of the conference, the Minister also met with the highest representatives of the ITU and of the Member States.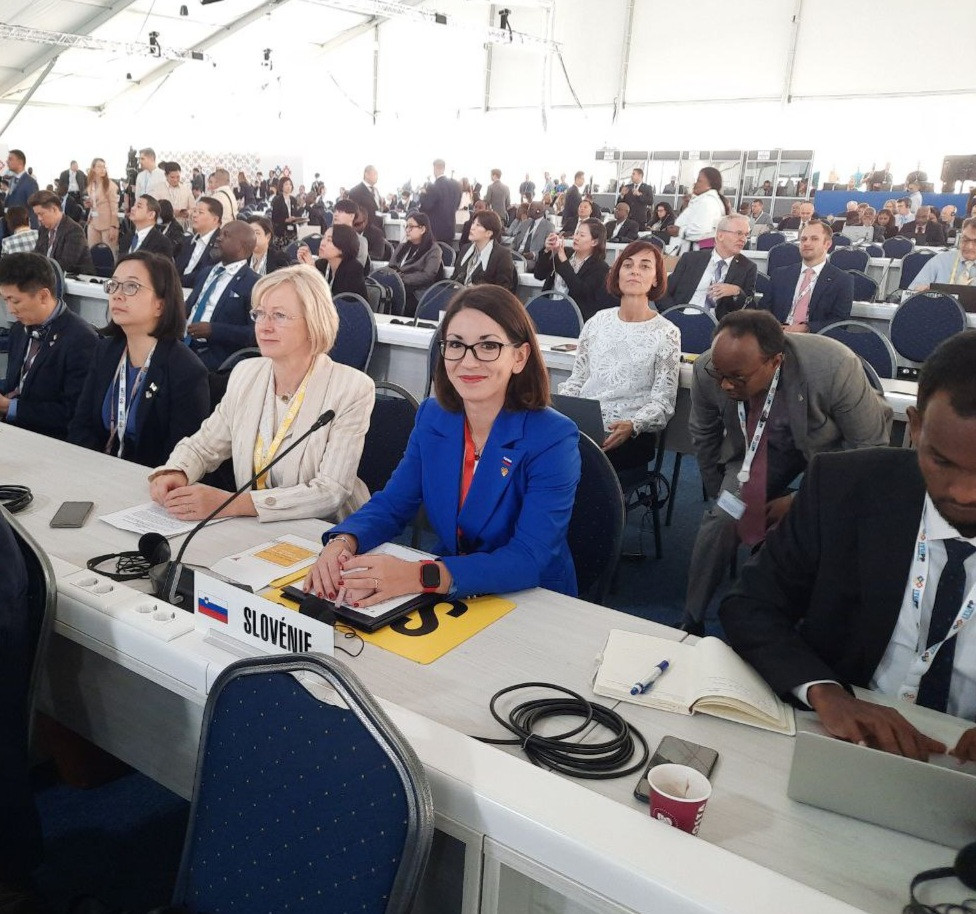 Minister Dr Stojemova Duh and Japanese Minister Yoshifumi Tsuge