Minister Šarec on an official visit to Montenegro
At the invitation of the Montenegrin Minister of Defence, mag. Raško Konjević, Marjan Šarec, the Slovenian Minister of Defence, is paying an official visit to Montenegro on 20 and 21 September.
The purpose of the meeting is to affirm good present cooperation and to further enhance bilateral and regional development in the field of defence and the military. According to Minister Šarec, the discussions took place in an exceptionally pleasant and friendly atmosphere.
The discussion partners exchanged their views regarding the current political and security situation in Montenegro, the perspective of Montenegro and the Western Balkans concerning European integration, and the participation of the Montenegrin army in international operations and missions, including cooperation with Slovenia.
"Slovenia has always supported Montenegrin Euro-Atlantic integration. We are pleased that Montenegro is an active member of NATO, in which it contributes its share to common defence. Slovenia and Montenegro participate together in the mission in Latvia," Minister Šarec noted initially.
He also highlighted that Slovenia has always supported peace and stability in the Western Balkans and the wider area. "Despite the developments in Ukraine, the international community must not forget the Western Balkans. Slovenia is familiar with the region and will further strive for prompt memberships in the EU of the Western Balkan countries and highlight the possible consequences of certain developments in the region that we have been witnessing lately and which are of concern."
In conclusion, the discussion partners expressed their commitment to continue good cooperation in the field of defence and the military. "We are also interested in joint projects, wherever that is possible, as we are partners in the NATO Alliance, which emphasises partnership and mutual assistance."
In addition to bilateral talks with the delegation of the Montenegrin Ministry of Defence, Minister Šarec also met with the President of Montenegro, Milo Đukanović, and the Parliamentary Security and Defence Committee of the Montenegrin Assembly.
The agreement on the donation of a submersible vehicle for the transport of divers R-2, which will supplement the submarine already showcased in the Park of Military History in Pivka and which was also donated by Montenegro, was signed today during the visit.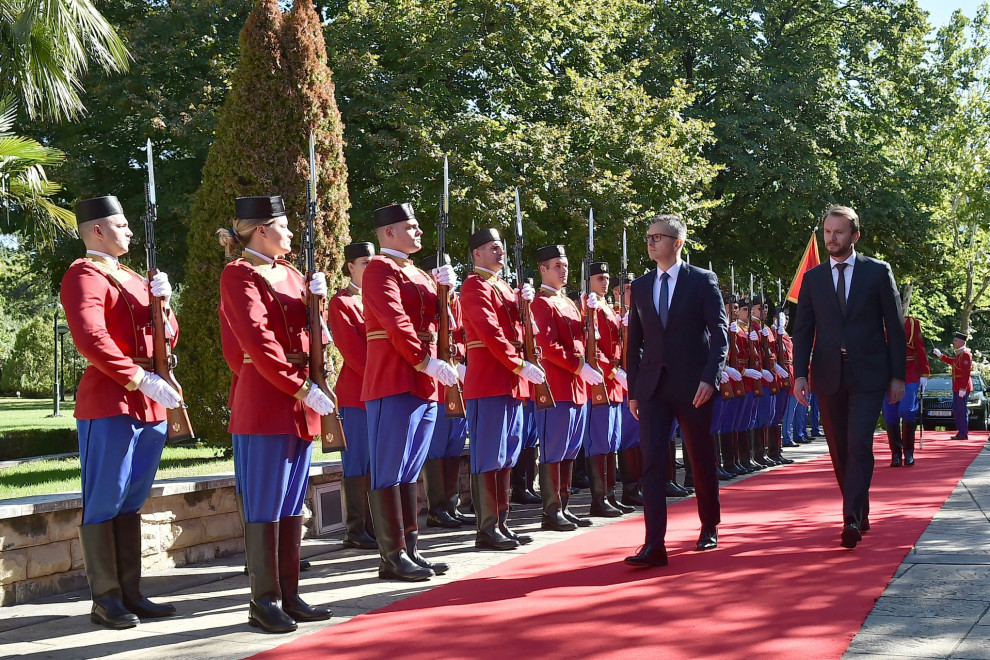 .