11th Slovenian Economic Diplomacy Day – Minister Fajon on support for Slovenian companies in foreign markets
The 11th Slovenian Economic Diplomacy Day was held as part of the MOS Celje trade fair. Strengthening economic diplomacy is one of the priorities of Foreign Minister Tanja Fajon. The event was attended by ambassadors and honorary consuls to the Republic of Slovenia and by a number of representatives of Slovenian companies and institutions.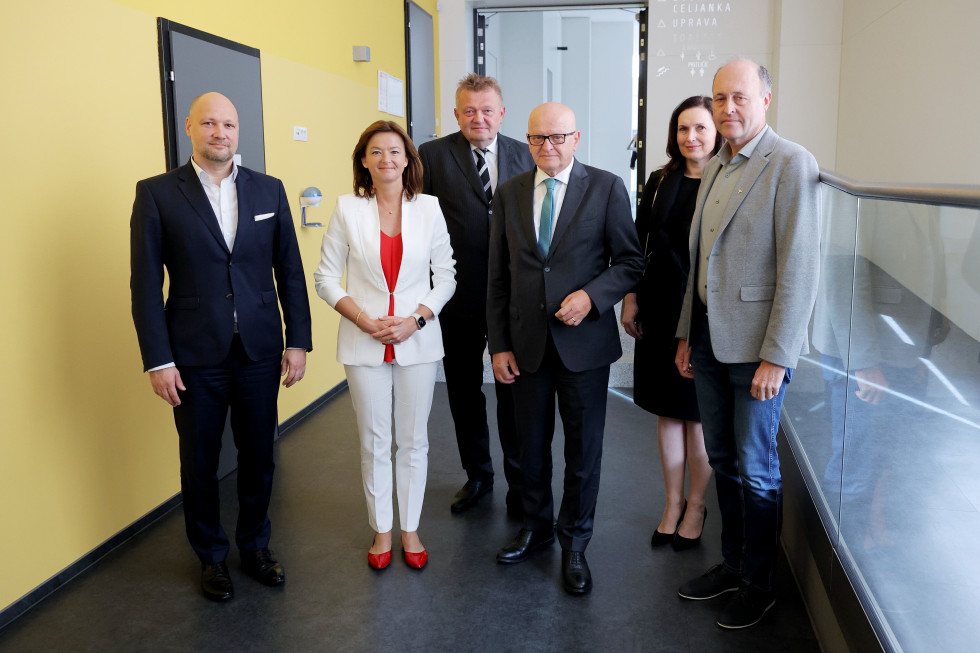 11th Slovenian Economic Diplomacy Day: Minister Fajon on support for Slovenian companies in foreign markets
Minister Fajon meets representatives of energy companies
11th Slovenian Economic Diplomacy Day: Minister Fajon on support for Slovenian companies in foreign markets
Minister Fajon delivered the introductory address, stressing that we live in a changing international environment which is currently focused on the key political issue of how to ensure energy and food security, particularly in the light of the current developments in Ukraine. Economic diplomacy is regarded as one of the main pillars supporting foreign policy and will strive to respond, as far as possible, to the needs of the Slovenian economy and its successful internationalisation. Slovenia will continue its intensive engagement with its major economic partners - Germany, the neighbouring countries and the countries of the Western Balkans. We will also look for opportunities in potential new markets in Central and South-East Asia and Africa. "We will do our best to help the Slovenian economy by opening doors on new markets, including by opening new diplomatic missions in places where this would serve the interests of Slovenian companies," stated Minister Fajon in her introductory address.
Ms Fajon went on to explain that economy and foreign policy together shape the image of Slovenia abroad and help increase the trust in the country and its attractiveness for foreign investors. It is our joint task to present Slovenia as a modern, green and smart country that is also innovative, creative, open and trustworthy, with highly educated workforce. "The network of economic advisers at diplomatic missions will be enhanced, which will improve their working conditions. There are currently 58 diplomatic missions and consular posts abroad, with only 17 diplomats working on economic issues, which is too few. This is what I have been hearing from Slovenian companies more and more frequently," added Minister Fajon as a commitment to swift action.
Introductory speeches were followed by a roundtable discussion on the question "What can we do together to safeguard the future and prosperity of Slovenian citizens in the energy sector?", moderated by Ambassador Igor Jukič, Coordinator for Energy at the Ministry of Foreign Affairs. The panel was attended by visible representatives of Slovenian businesses: Dr Uroš Merc (Bisol Group), Aleksander Mervar (ELES), Roman Bernard (NGEN), Vanja Lombar (Geoplin) and Marjan Eberlinc (Plinovodi). The panellists outlined the challenges of energy diversification in the search for alternative energy sources, with an emphasis on renewables. They also touched on the war in Ukraine and its negative impact on the provision of the necessary energy and food security in Europe and beyond. The global developments also affect Slovenia, which must adapt to them accordingly in order to best meet the increasing number of challenges and safeguard the prosperity of its citizens.
The Minister held separate meetings with representatives of energy companies participating in the roundtable discussion and offered them the support and assistance of Slovenian diplomacy.