Business event co-organised by the Ministry of Foreign Affairs focused on doing business in the foreign markets
At the 60th AGRA International Agricultural and Food Fair in Gornja Radgona, the Directorate for Economic and Public Diplomacy of the Ministry of Foreign Affairs co-organised a business event in cooperation with Pomurski sejem d. o. o. and the Regional Development Agency for Podravje – Maribor.
The business event was centred around how to do business in the Japanese, Indian and African markets, with an emphasis on Senegal. The speakers gave an overview of the prospects in these markets, explained how best to penetrate the markets and shared relevant contacts to establish business operations, all with examples of best practice. After the round-table discussion, a series of B2B meetings was organised between the participants as an opportunity for further networking.
During the round-table discussion, a representative from the Ministry of Foreign Affairs briefed the participants on the range of services and activities provided by Slovenian economic diplomacy. In addition, she outlined the possibilities that Slovenian diplomatic missions and consular posts offer companies that wish to internationalise their business, particularly through the networks of economic advisers and honorary consuls of the Republic of Slovenia.
The traditional AGRA fair is one of the most important events in the fields of agriculture, rural development and food in Slovenia and the wider region. This year's special partner country is Japan.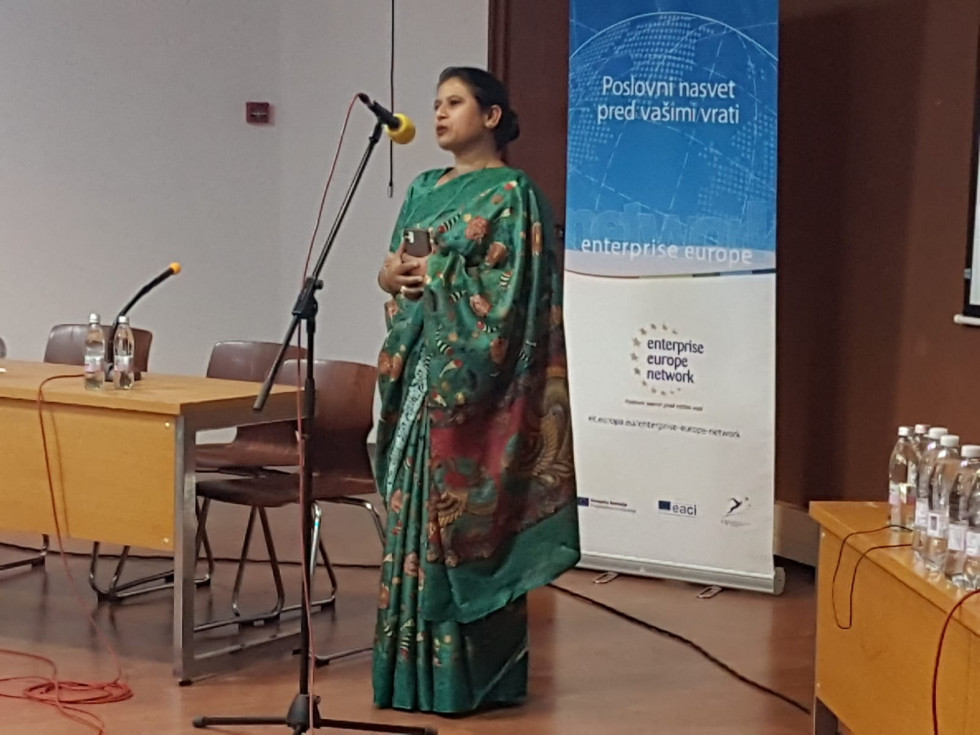 The business event, co-organised by the Ministry of Foreign Affairs, focused on doing business in the Japanese, Indian and African markets
The business event, co-organised by the Ministry of Foreign Affairs, focused on doing business in the Japanese, Indian and African markets