Informal meeting of Directors-General for EU Affairs in Prague
Ministry of Foreign Affairs
Acting Director-General Ambassador Ksenija Škrilec attended an informal meeting of Directors-General for EU Affairs in Prague, organised by the Czech Republic upon its assumption of the Presidency of the Council of the EU.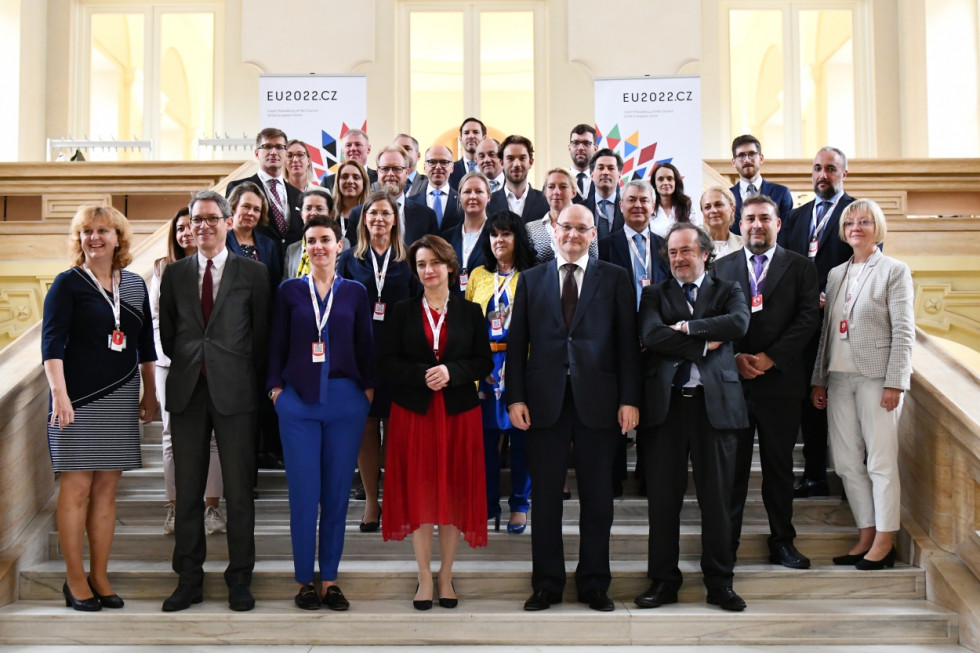 Informal meeting of Directors-General for EU Affairs in Prague
The Directors-General exchanged views on the Presidency's priorities, focusing in particular on ensuring energy security in the wake of Russia's aggression against Ukraine and on the European perspective for the Western Balkan countries.
The Directors-General reviewed plans to ensure sufficient supply of energy products and discussed the possibility of additional measures that could be taken by EU Member States in preparation for the coming winter, as some countries are already facing energy supply disruptions.
Acting Director-General Škrilec stressed the importance of preventive action, diversification of sources and routes, and solidarity and closer cooperation between EU Member States. She pointed out the importance of establishing supply agreements between neighbouring countries and of the timely setting of transparent rules on energy sharing. In the long term, Slovenia's focus is on achieving energy efficiency and switching to renewable energy sources.
The Czech Presidency's priorities include EU enlargement and the Western Balkans region. Presenting Slovenia's views on EU enlargement to the Western Balkans, Acting Director-General Škrilec highlighted Slovenia's efforts to grant candidate status to Bosnia and Herzegovina and to continue the timeline with other countries. Enlargement is a geopolitical issue linked to the credibility of the EU, which must remain at the forefront in the context of the latest debates on the wider neighbourhood and the future of the European continent.
Member States expressed broad support for the priorities of the Czech Presidency, which over the next six months will focus on tackling the refugee crisis, post-war reconstruction in Ukraine, energy security and strengthening Europe's defence capabilities. It will also work towards the strategic resilience of the European economy and the resilience of democratic institutions.