Minister Dr Logar at the 132nd session of Committee of Ministers of Council of Europe
Ministry of Foreign Affairs
Minister of Foreign Affairs Dr Anže Logar took part at the 132nd session of the Committee of Ministers of the Council of Europe organized by Italian Presidency in Turin. At the heart of the discussion was Council of Europe's response to the Russian aggression against Ukraine. Russian Federation was expelled from the Council of Europe on 16th of March 2022.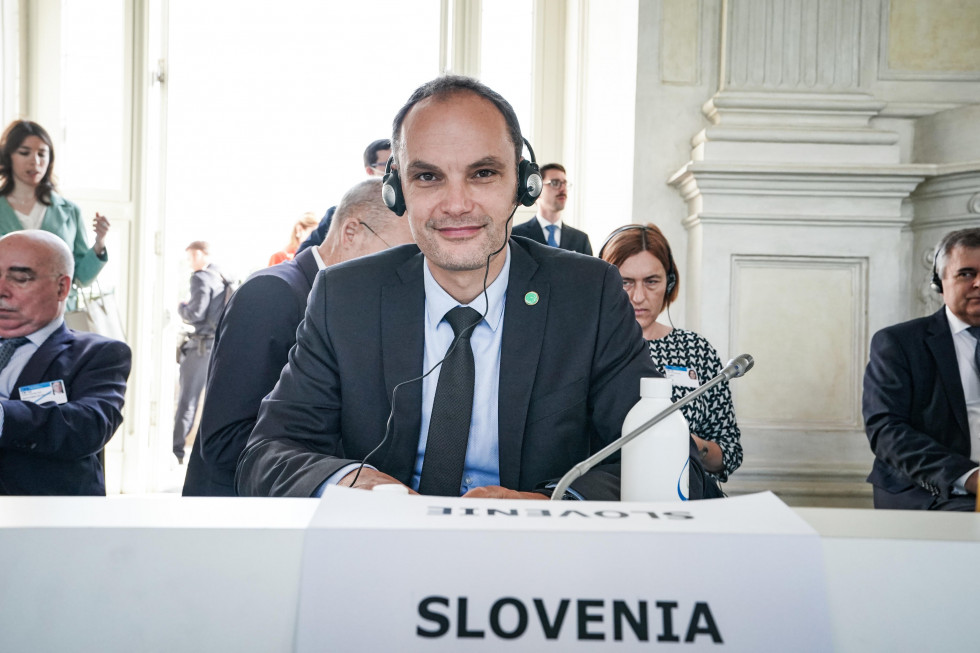 Italijanski zunanji minister Di Maio, minister dr. Logar in generalna sekretarka Sveta Evrope Pejčinović Burić
Udeleženci zasedanja
Minister dr. Logar z ministrom za zunanje zadeve Gruzije Ilio Darchiashvilijem
Minister dr. Logar z zunanjo ministrico Združenega kraljestva Liz Truss
Further on, other important topics were discussed, among them shared responsibility for democratic security in Europe. Ministers exchanged their views on the annual report of Secretary General of the Council of Europe Marija Pejčinović Burić regarding the human rights, the rule of law and democracy in Europe, the role Council of Europe has in other conflicts and crises in Europe, as well as the cooperation between the Council of Europe and the European Union.
In his speech, Minister Dr Logar emphasized that Slovenia strongly condemns aggression of Russian Federation against Ukraine and expressed solidarity with the Ukrainian people. He said Russian Federation could not remain a member of the Council of Europe due to the violations of our common values and norms of the international law. Commitment to multilateralism based on democracy, rule of law and human rights remain the only guarantor of peace and stability. He added that for the future well-being of younger generations, we must ensure social and economic rights, healthy environment as well as to adopt a convention for the proper functioning of the artificial intelligence. He also mentioned the decision of the Committee of Ministers to invite Secretary General to set up a High-level Group to reflect on Council of Europe's responses to current challenges and the possibility to organize the 4th Summit of Heads of States and Governments of the Council of Europe.
At the session, Ministers took important decisions about artificial intelligence, improving European Social Charter system, human rights and the environment, increasing visibility of the Council of Europe, as well as culture, creativity and cultural heritage, children's rights, freedom of expression, the rights to information, the fight against discrimination and hate speech and last but not least empowerment of women and the fight against violence against women and domestic violence.
On the sidelines of the session of the Committee of Ministers of the Council of Europe, Minister Dr Logar met with Minister of Foreign Affairs of Georgia Ilio Darchiashvili.