Minister Logar at the extraordinary meeting of NATO foreign ministers on the situation in Ukraine
Ministry of Foreign Affairs
Foreign Minister Anže Logar attended the extraordinary meeting of NATO foreign ministers. They discussed the situation in Ukraine.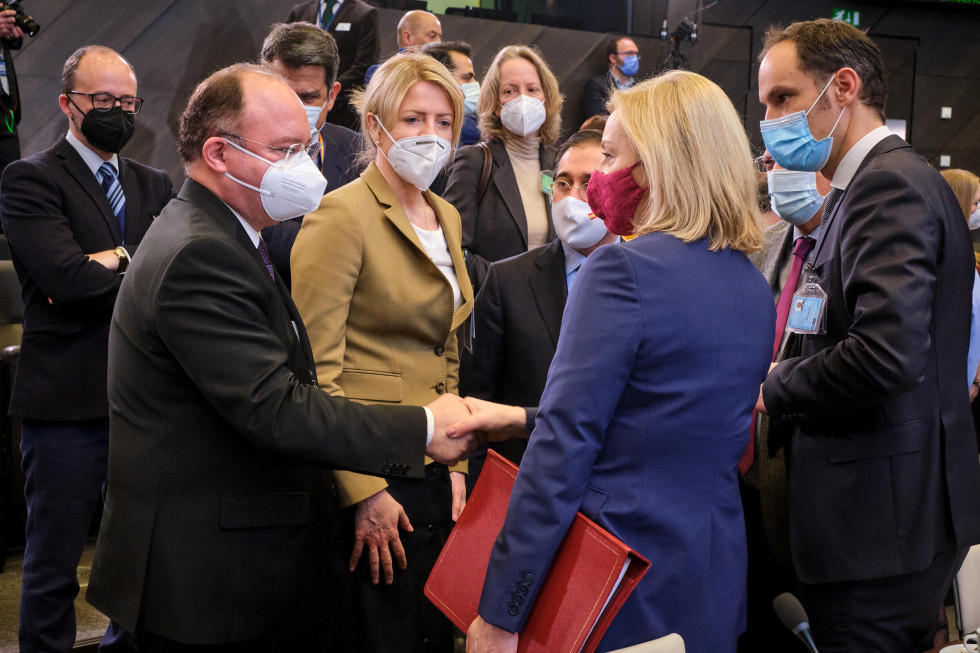 Group photo of NATO foreign ministers
The meeting, with the participation of Foreign Ministers of Finland, Pekka Haavisto, and Sweden, Ann Linde, and High Representative of the European Union for Foreign Affairs and Security Policy Josep Borrell, coordinated stances and the continued response to Russian aggression against Ukraine.
The ministers reiterated their strong condemnation of the escalation of Russian aggression, which constitutes an attack on the very foundations of peace and security, international law and European security architecture, expressing solidarity and support for Ukrainian sovereignty, territorial integrity and the right to self-defence.
The ministers confirmed that the allies would continue their political and practical support to Ukraine, covering military equipment and financial, humanitarian and medical assistance.
Minister Logar briefed the participants on Slovenia's financial and material assistance so far, while stressing that the continuation of Russian aggression could further weaken the European security architecture and stability of Europe, including the Western Balkans.