Digital technologies provide huge opportunities, but they must be human-centred
"Digital technologies offer huge opportunities for the improvement of service provision, participatory processes and cooperation with citizens. However, we need to ensure that these technologies are trustworthy, human-centred and focused on the fundamental rights and values of the EU," said the Slovenian Minister of Public Administration Boštjan Koritnik at the start of the informal meeting of EU State Chief Information Officers (EU CIO meeting). The meeting was attended by 54 participants from 30 countries, five Western Balkans.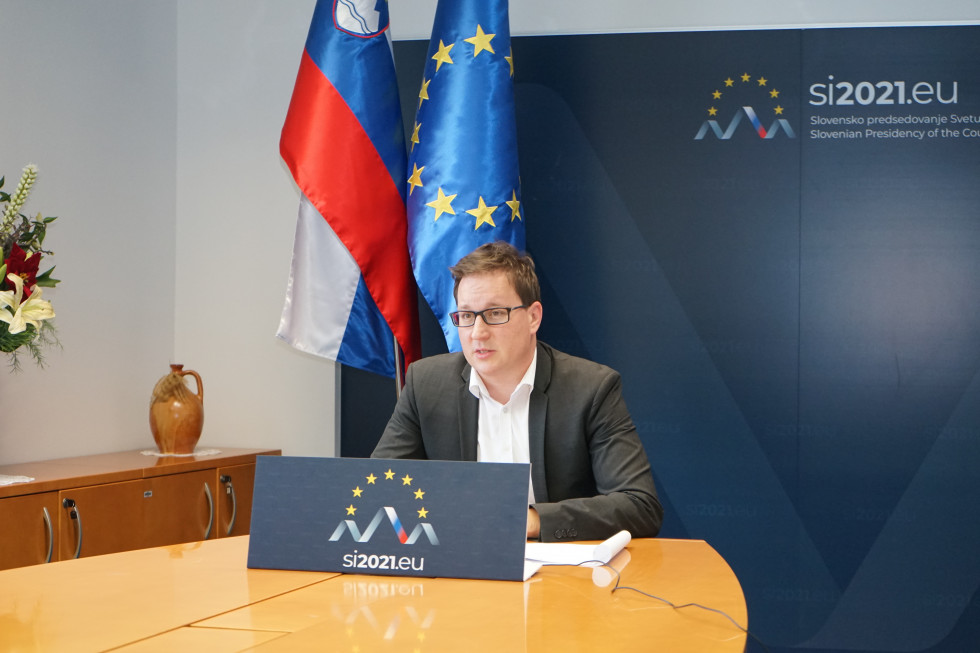 The informal CIO meeting was held as part of the programme of the Slovenian EU Council Presidency
The informal meeting was held as part of the programme of the Slovenian EU Council Presidency. It was organised on Thursday, 9 December 2021, by the Ministry of Public Administration in cooperation with the Directorate General for Informatics (DG DIGIT) of the European Commission and Sigma, an organisation operating within the Organisation for Economic Co-operation and Development (OECD).
As Minister Koritnik emphasised in his opening address, citizens expect public sector services to be user-oriented, innovative, personal and technologically up-to-date. "It is therefore crucial that we already involve citizens as future users of services in the planning and design of services which will strengthen their trust in public institutions. We must also be aware that digital transformation can only be successful if at the same time we are investing in new technologies and in people's skills to enable them to use these technologies."
The network of chief state information officers normally meets annually to discuss topical issues, develop common positions and promote the exchange of information and good practices. This time the event was held as a video conference.
At the meeting, representatives of the European Commission presented further plans for European interoperability policy and European cooperation in the field of digital government services (GovTech). During the discussion and exchange of good practices the following topics were highlighted: human-centricity, co-creation, different approaches to digital government services (GovTech), new technologies, data management and innovation.
At the end of the meeting the representatives of France announced the priority topics and events in this area during their EU Council Presidency, which will follow the Slovenian Presidency in January.