Minister Hojs: The key to preventing radicalisation is community-wide cooperation
The Minister of the Interior, Aleš Hojs, participated in a high-level videoconference of the Radicalisation Awareness Network (EU-RAN) organised by the European Commission. The conference marked the 10th anniversary of the network and provided an opportunity for a discussion on ways of addressing radicalisation challenges.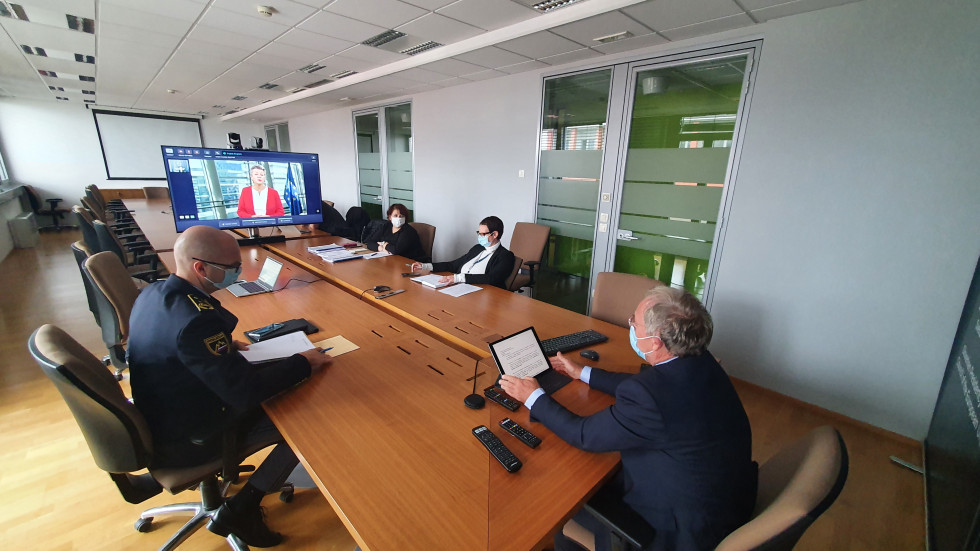 Minister Aleš Hojs
Minister Hojs noted that the pandemic and other socio-economic factors have contributed significantly to increased hostility and polarisation. "New forms of extremism and terrorism emerge as a new challenge and many terrorist activities – such as preparation and planning – have moved from the streets to the internet, taking full advantage of latest technological developments. Extremism and terrorism are becoming increasingly dispersed and unpredictable," said Hojs, stressing the importance of early detection of radicalisation and identification of factors facilitating radicalisation.
In cooperation with international partners, the EU has made remarkable progress in addressing radicalisation – from the first EU Strategy on Countering Radicalisation followed by the Action Plan and special guidelines to the current EU Counter-Terrorism Agenda. "Along the way, we have learned that we need more integration. This is why we can now better understand the development of radicalisation and can be more efficient in preventing it," said the Minister.
Cooperation between law enforcement and intelligence structures in the EU has become an exemplary case of multi-agency cooperation, which involves not only traditional security stakeholders but also those who encounter radicalisation at the earliest stage, i.e. within families, in schools etc. "The most ambitious actors are now paving the way for a shift from inter-agency cooperation to community-wide cooperation, involving a full range of participants that can play a role in preventing radicalisation. I believe that combining science and practice is the way forward. This combination must be given further support, because it helps us better understand the problem and significantly improves the preparation of joint and more effective policies in this field," emphasised Minister Hojs.