State Secretary Dr Raščan at the High-Level Event on the Humanitarian Crisis in Yemen
State Secretary Dr Stanislav Raščan participated in a high-level humanitarian crisis response event in Yemen, organised by the EU, Sweden and Switzerland on the margins of the 76th session of the United Nations General Assembly.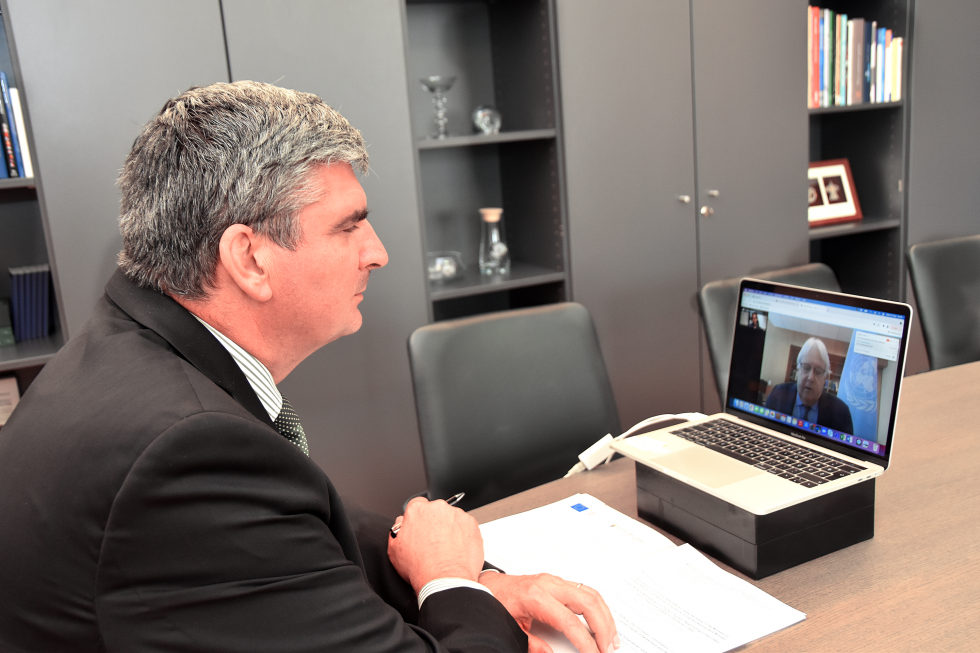 State Secretary Raščan at the High-Level Event on the Humanitarian Crisis in Yemen
State Secretary Dr Raščan expressed concern at the growing gap between humanitarian needs and available funds. He stressed that, in view of the urgent increase in resources, it was the task of the international community to ensure that humanitarian aid finds its way to the most vulnerable populations, especially women and children.
"Ensuring safe humanitarian access and respect for international humanitarian law is crucial," stressed State Secretary Dr Raščan, adding that the conflict in Yemen can only be resolved through an inclusive political process. He therefore called on all parties to engage constructively in the efforts of the UN Special Envoy for Yemen Hans Grundberg for a political solution to the acute crisis that has persisted since 2015.
Since the beginning of the crisis in Yemen, Slovenia has provided EUR 520,000 for humanitarian aid. At the last donor conference for Yemen in March this year, Slovenia pledged EUR 120,000 for the period 2021–2023 through the International Committee of the Red Cross (ICRC).
The humanitarian crisis in Yemen remains the largest in the world. More than 21 million people are in need of humanitarian assistance, and women and children are most affected, with the COVID-19 pandemic even exacerbating the already difficult situation.