Minister Hojs: European Asylum Support Office plays an important role
Minister of the Interior and President of the Home Affairs Council, Aleš Hojs, delivered a welcome address and opened a two-day meeting of the Management Board of the European Asylum Support Office (EASO) in Portorož, which Slovenia is hosting as part of the Presidency of the Council of the EU.

EASO plays a key role in the actual implementation of the Common European Asylum System, and provides support to member states whose asylum systems are under particular strain. Mr Hojs said: "I would like to highlight in particular the support EASO provides to the Mediterranean member states, which are heavily affected by migration at the southern European borders, as well as to countries at the EU's external border with Belarus. This year has shown that the Office is very flexible, as it was relatively quick to step in to support these member states in the face of the crisis caused by the hybrid attacks by the Belarusian side in Lithuania, Latvia and Poland."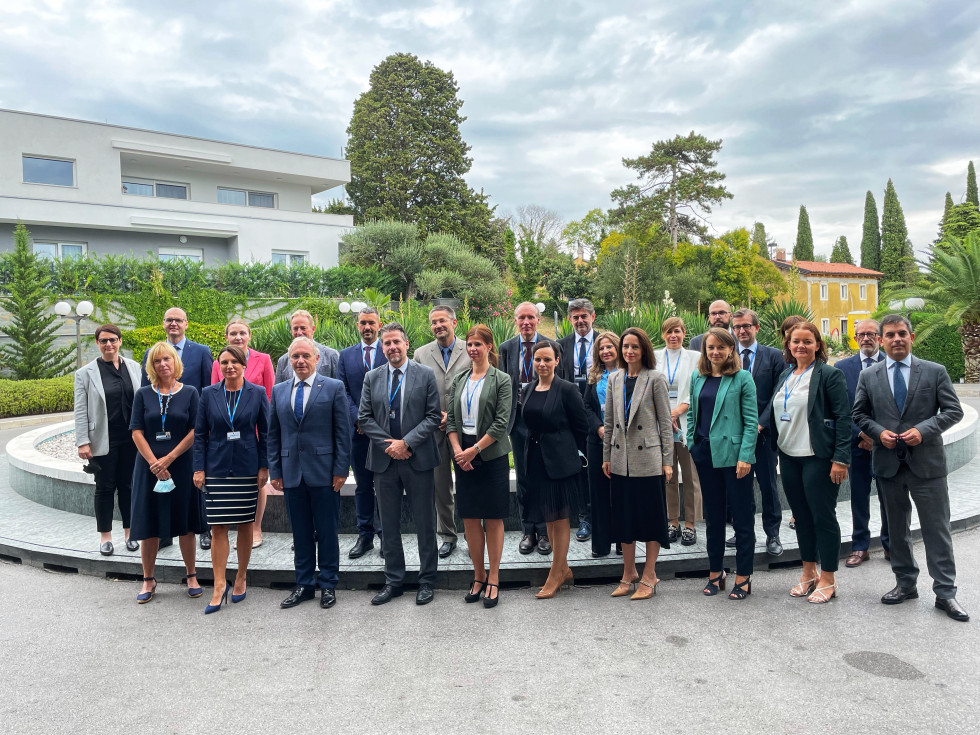 Meeting in the congress hall of the Bernardin Hotel in Portorož
From left to right: Aleš Hojs, Minister of the Interior; Nina Gregori, Executive Director of EASO; Mikael Ribbenvik, Chairman of the EASO Management Board
At the meeting, which is attended on behalf of Slovenia by its representative on the Board, Nataša Potočnik, Director General of the Migration Directorate, the participants will discuss the international protection situation in the EU member states, and will take note of EASO's operations in Cyprus, Greece, Italy, Lithuania, Malta and Spain.

Also on the agenda of the Management Board are the preparations for EASO's transformation into the European Union Agency for Asylum and the Agency's work programme for 2022. "I am very pleased that during the Portuguese Presidency of the Council of the EU, the adoption of the Regulation transforming EASO into the EU Asylum Agency was finalised. This transformation will be one of the important topics of this two-day meeting, which is the first in-person meeting after a year and a half of videoconferencing due to the Covid-19 pandemic," the Minister said.