State Secretary Dovžan meets with Ambassador Atty, Egyptian Assistant Foreign Minister
Ministry of Foreign Affairs
State Secretary Gašper Dovžan met with Ambassador Badr Abdel Atty, Assistant Foreign Minister of Egypt.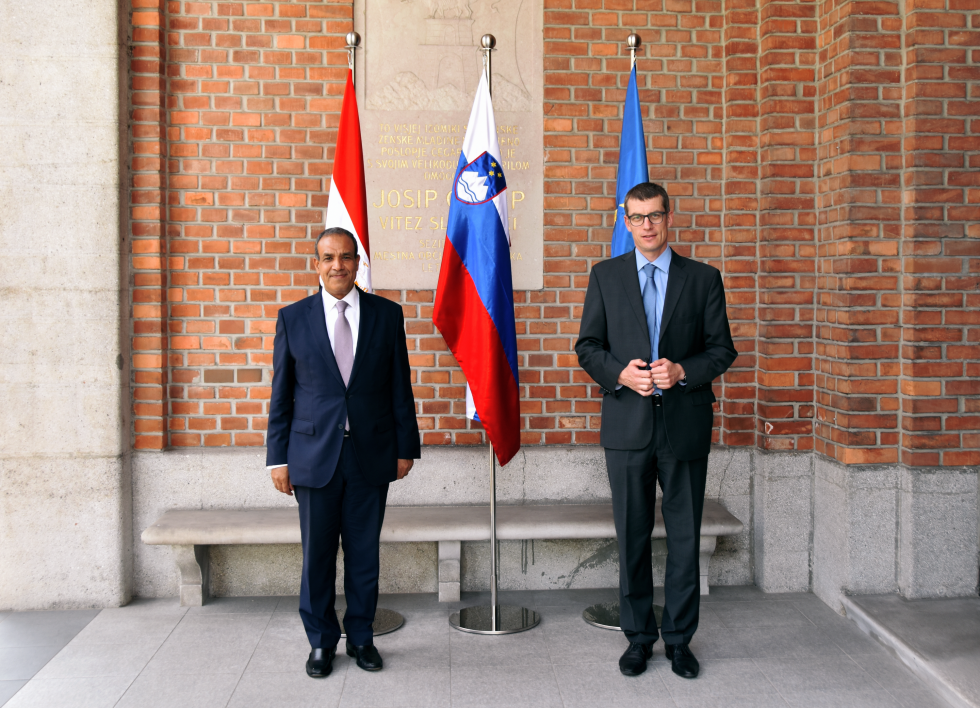 State Secretary Gašper Dovžan and Deputy Minister of Foreign Affairs of Egypt and Ambassador Badr Abdel Atty
The two high-ranking officials confirmed traditionally good bilateral relations between their countries. Egypt's Assistant Foreign Minister and Ambassador Atty thanked Slovenia for the donation of 250,000 doses of vaccine it made to Egypt in July. They confirmed their mutual interest in continuing political dialogue between the two countries and advocated the strengthening of cooperation in the economic field, including cooperation between the Ports of Koper and Alexandria, in the fields of digitisation (mainly archives, library material and cultural heritage), artificial intelligence and advanced technologies in agriculture and water management.
Assistant Foreign Minister Atty briefed his host on Egypt's views on developments in the wider region, notably in Libya, Syria, Israel and Palestine, and the Egypt-Ethiopia conflict over the Great Renaissance Dam. They also exchanged views on migration, human rights and EU-Egypt relations.