Concerted response of EU home affairs ministers regarding implications of the situation in Afghanistan for the EU
At today's extraordinary meeting in Brussels, EU home affairs ministers adopted a joint statement on the EU's response to the situation in Afghanistan and the potential implications for migration and security in the EU.
"Today's discussion was very constructive. I am pleased that the EU member states have responded with one voice as regards the potential impact of the situation in Afghanistan on the EU and have adopted a joint statement," said Minister of the Interior Aleš Hojs, President of the Home Affairs Council.
The Council supported the continued evacuation of local staff who worked with the EU and the EU member states and are still in Afghanistan following the Kabul airport attacks. Ministers also called for the need to stabilise the situation in the region and to provide humanitarian assistance to vulnerable people.
"We have committed to increasing support to third countries hosting large numbers of migrants and refugees," Mr Hojs said. "These countries need assistance in providing adequate reception capacities while EU Member States will also decide, on a voluntary basis, to assist them by providing permanent resettlements." The home affairs ministers called on the European Commission to provide additional financial assistance to these countries.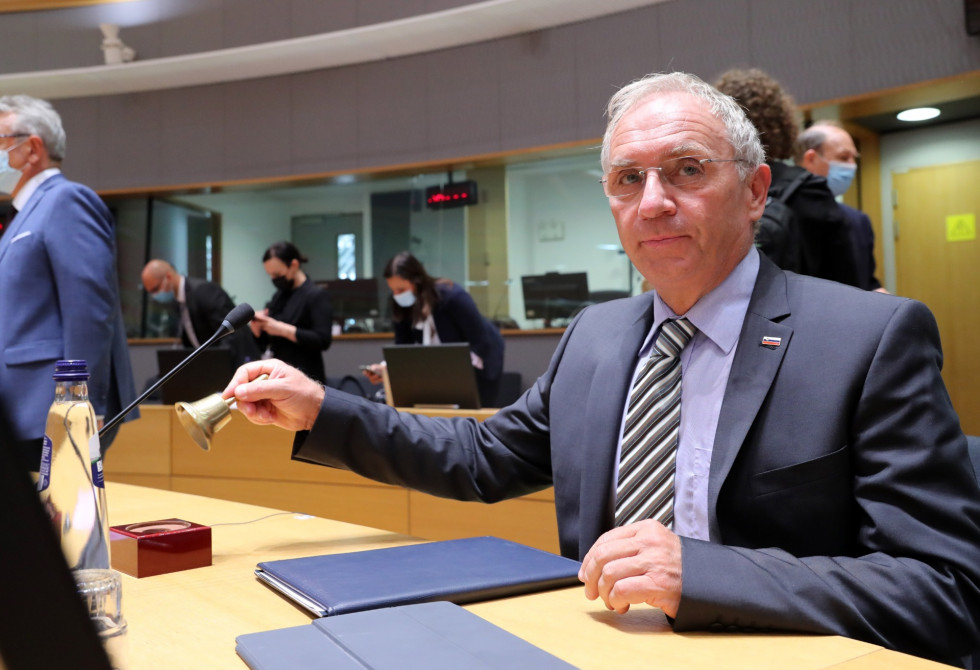 Press conference after the extraordinary meeting
"We remain determined to effectively protect the EU's external borders and prevent illegal entries with the support of agencies, in particular Frontex," Mr Hojs said, summarising the Council of the EU's united position. "It is crucial that we continue to ensure a high level of security in the EU, so we will closely monitor the situation in Afghanistan, which may potentially have implications for the security situation in the EU, in particular regarding terrorism and organised crime."
A key role to be played in all actions is the role of EU agencies, such as Frontex, Europol and the European Asylum Office, which will produce, within their respective mandates, threat assessments and step up their work on the external aspect of migration to prevent irregular migration and the smuggling of migrants.