International Criminal Justice Day
Ministry of Foreign Affairs
International Criminal Justice Day is celebrated on 17 July. On that day 23 years ago, the Rome Statute, one of the core pillars of international criminal justice, was adopted.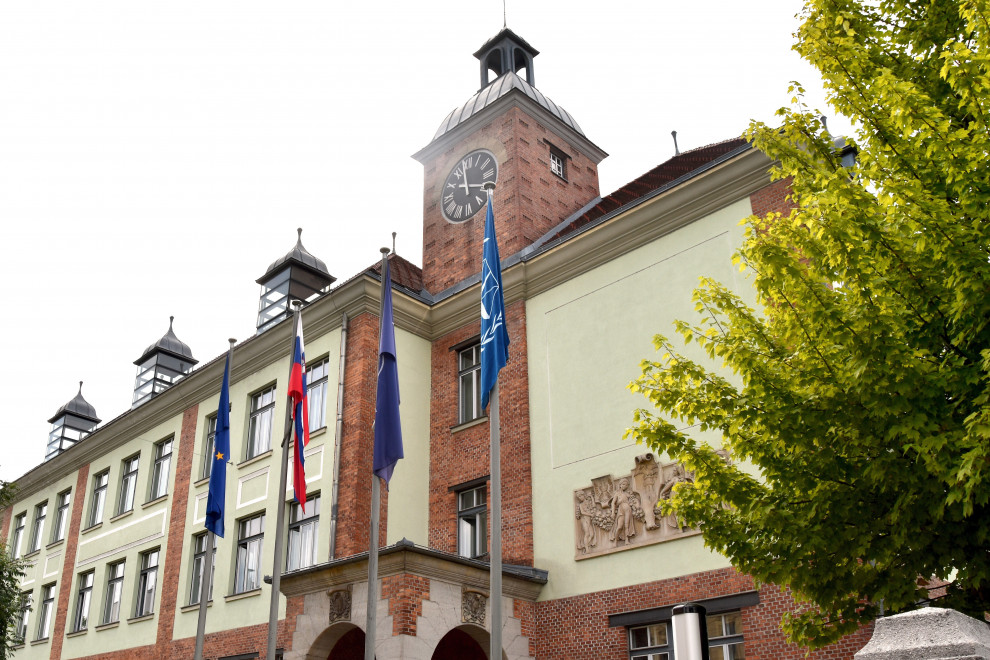 Hanging out the flag of the International Criminal Court on the occasion of the International Criminal Justice Day astave Mednarodnega kazenskega sodišča ob dnevu mednarodnega kazenskega pravosodja
The negotiation conference in Rome set a historic milestone in the development of international criminal justice. The Rome Statute adopted is the legal basis for the subsequent establishment of the International Criminal Court on 1 July 2002, when the conditions for entry into force of the Rome Statute were satisfied after a sufficient number of ratifications had been achieved. Today, 123 states from all regions of the world are party to the Rome Statute.
The International Criminal Court is the first permanent court for crimes of genocide, crimes against humanity and war crimes, and, since 2018, for the crime of aggression.
Slovenia was among the first countries to ratify the Rome Statute and subsequently its amendment, which extended the jurisdiction of the International Criminal Court to criminal acts of aggression. Slovenia is one of the foremost supporters of the fight against impunity for the most serious crimes and has been actively contributing to the development of international law and the strengthening of international justice.
In its 19 years of operation, the court has faced numerous challenges. In order to increase the effectiveness of the Court and the entire system of the Rome Statute, a comprehensive independent expert review of operations was carried out last year and a mechanism to support the implementation of recommendations was established. The strong support of contracting parties for the independence, impartiality and integrity of the proceedings of the Court and respect for the principles and values of the Rome Statute are of the utmost importance. In the future, the Court will also face modern challenges, such as criminal liability in relation to environmental damage.
The Court of Justice prosecutes international offenders when national courts are unable or unwilling to do so. It is the last bulwark against the impunity of the perpetrators of atrocities and a means of protecting victims' rights. Slovenia calls on states to cooperate with the Court with a view to attaining the common objective of combating impunity. The Court is an important factor in the process of achieving reconciliation, building confidence in conflict zones and maintaining international peace and security. Past atrocities remain in the collective memory of humanity and the protection of human rights is a prerequisite for preventing such atrocities in the future.