State Secretary Raščan attends Future of Transatlantic Relations – Priorities for the Slovenian Presidency webinar
Ministry of Foreign Affairs
State Secretary Stanislav Raščan gave a speech on the Future of Transatlantic Relations – Priorities for Slovenian Presidency of the Council of the European Union, organised by the Centre for European Perspective and the European Centre for International Political Economy.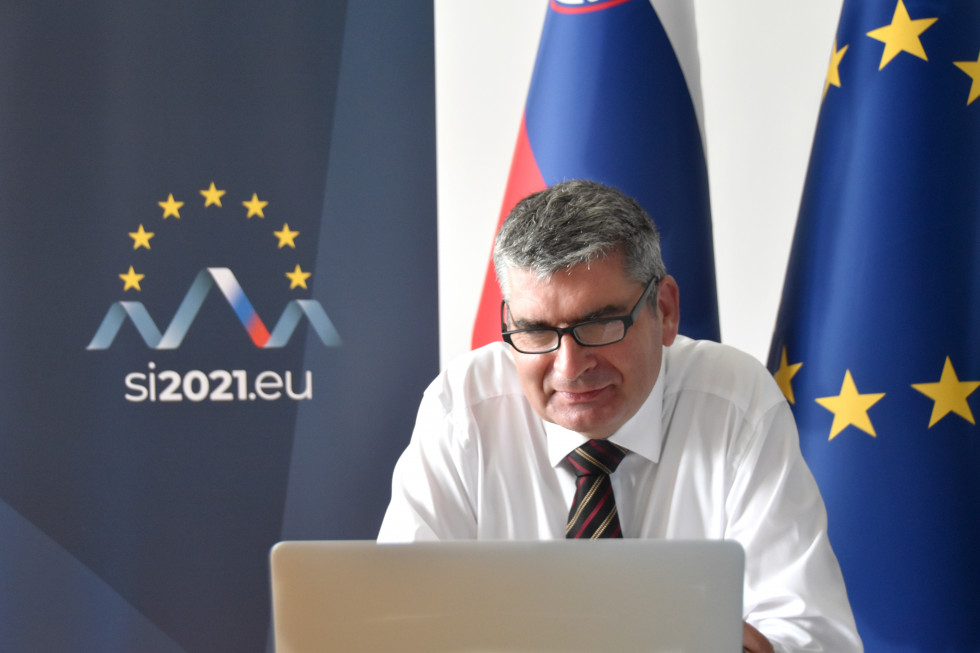 State Secretary Stanislav Raščan
Together with other panellists, Fredrik Erixon, Director of the European Centre for International Political Economy (ECIPE), Joanna van der Merwe, defence technology researcher at the Center for European Policy Analysis (CEPA), Heli Tiirmaa-Klaar, Director for Cyber Diplomacy Department at the Estonian Foreign Ministry and Richards Kols, Chairman of the Foreign Affairs Committee in the Latvian Parliament, State Secretary Raščan discussed digitalisation, which will play a pivotal role in the coming years.
The participants focused on China's role as a technological force, and on the importance of protecting Western values, democracy and human rights. In this context, it will be essential to strengthen partnerships between like-minded countries in the technology and digital markets. The recently established Trade and Technology Council is an excellent example of the willingness of both the EU and the US to cooperate more closely and promote faster technological growth.

State Secretary Raščan highlighted the historical and cultural roots of the transatlantic partnership and alliance founded on the shared values of democracy, the rule of law, the protection of human rights and open market economies. Especially during the COVID-19 pandemic, one of the main objectives is to build a resilient society capable of tackling the next crisis. With the help of an ambitious digital legislative package, the EU will make every effort to strengthen resilience and crisis response with a view to creating new rules that are innovation-friendly and able to withstand future challenges. State Secretary Raščan underlined the importance of cooperation in the Western Balkans and the challenges new technologies pose in the areas of cybersecurity and the protection of citizens' rights.