State Secretary Gašper Dovžan receives Minister of Justice of Hungary Judit Varga
Ministry of Foreign Affairs
Today, State Secretary Gašper Dovžan received Hungary's Minister of Justice Judit Varga, who is also in charge of coordination of EU affairs. Minister Varga is in Slovenia to attend the informal meeting of the EU Justice and Home Affairs Council, which is taking place on 15 and 16 July 2021 in Brdo pri Kranju.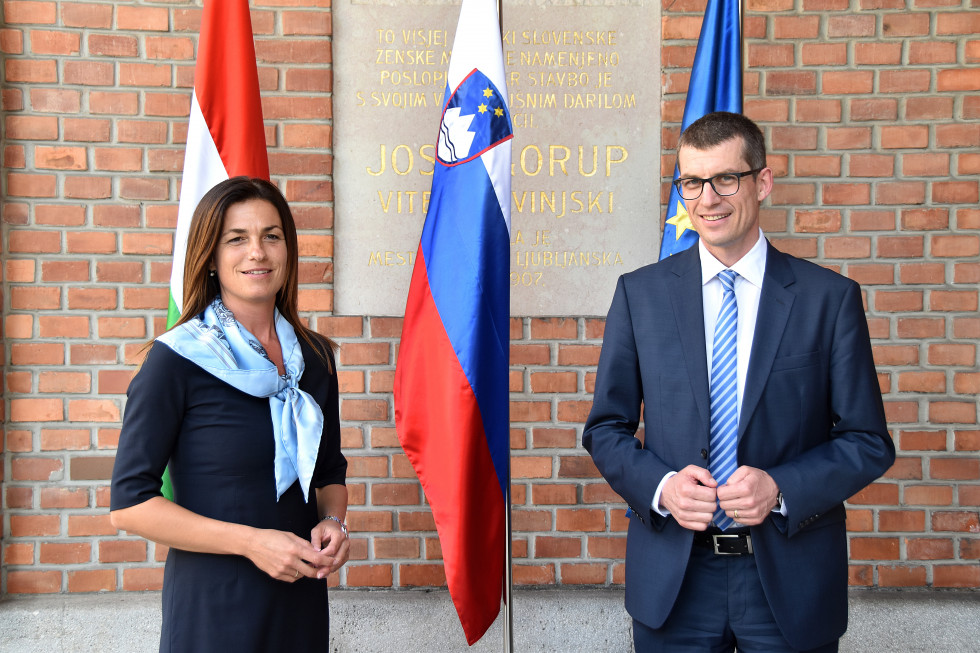 The delegations during talks
The two high officials discussed topical EU issues, highlighting the activities Slovenia intends to pursue during its EU Council presidency. They stressed the importance of the Conference on the Future of Europe, within which Slovenia will aim to ensure a high-quality debate on common long-term goals and achieve greater unity between member states.

The State Secretary went on to outline the priorities of the Slovenian Presidency of the Council of the EU, underlining that Slovenia, as the country holding the EU Council presidency, will strive towards more effective dealing with various crises, and establishment of a common European Health Union and a legal framework for cooperation between member states in the event of future pandemics. State Secretary Dovžan and Minister Varga were also keen to point out the key role that the continuation of the enlargement process towards the Western Balkans plays in ensuring development and stability in the region.