State Secretary Raščan at the CEI ministerial meeting
Ministry of Foreign Affairs
Today, State Secretary Stanislav Raščan took part in the ministerial meeting of the Central European Initiative (CEI) Member States. The meeting was held in a virtual format under the Montenegrin chairmanship and was marked by the strong interest the Executive Board has shown in seeking solutions to overcome the crisis in the countries most affected by the COVID-19 pandemic in the region.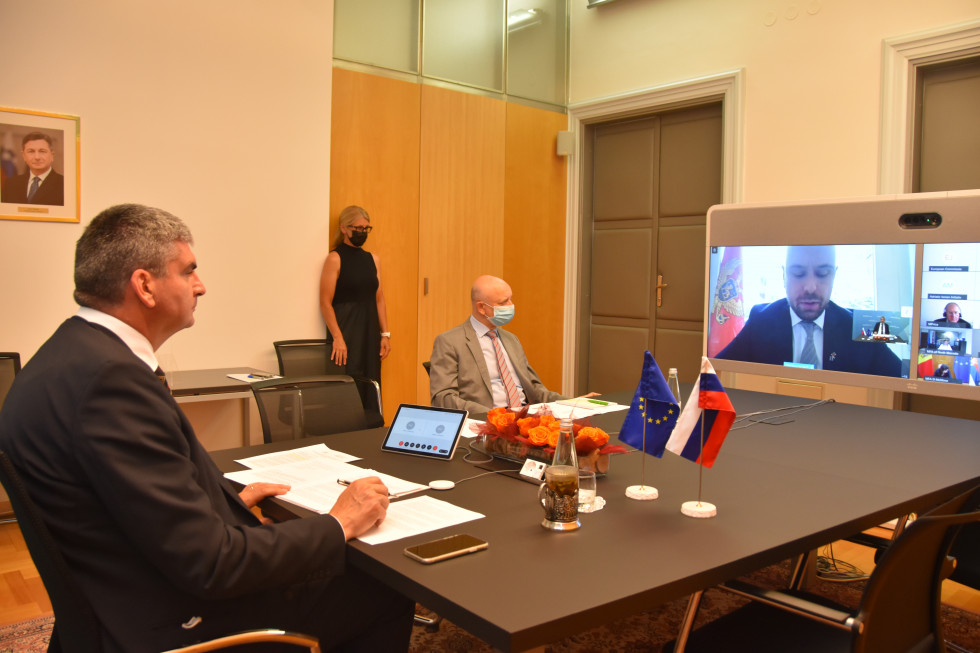 State Secretary Raščan with colleagues at the CEI ministerial meeting
In his address, the State Secretary outlined the priorities of the Slovenian EU Council Presidency, stressing that efforts should be focused on closer international cooperation and solidarity, which require a stronger and more effective multilaterism. He underlined that more intensive concerted efforts are necessary to tackle the current global health and socio-economic crisis, including at the regional level. The CEI must remain open and civil society and international actors should play an active role in its projects, thus adding strength to their implementation.

The participants took stock of the state of play in the wider region and exchanged experience and their road maps to emerge from the crisis. In this context, the reinforcement of the regional response and EU enlargement play a pivotal role, as most participants are convinced that close cooperation between all CEI Member States and integration with the EU are the most effective ways to combat pandemic threats and their economic fallout in the wider region.