Minister Logar attends Foreign Affairs Council meeting in Luxembourg
Ministry of Foreign Affairs
Minister of Foreign Affairs Anže Logar attended a meeting of the Foreign Affairs Council in Luxembourg on Belarus, Iraq and Latin America. The Belarus opposition leader Svetlana Tihanovska joined the ministers for an informal breakfast before the Council meeting, presenting the current situation and expectations following the activities undertaken by the European Union aimed at the democratisation of Belarus.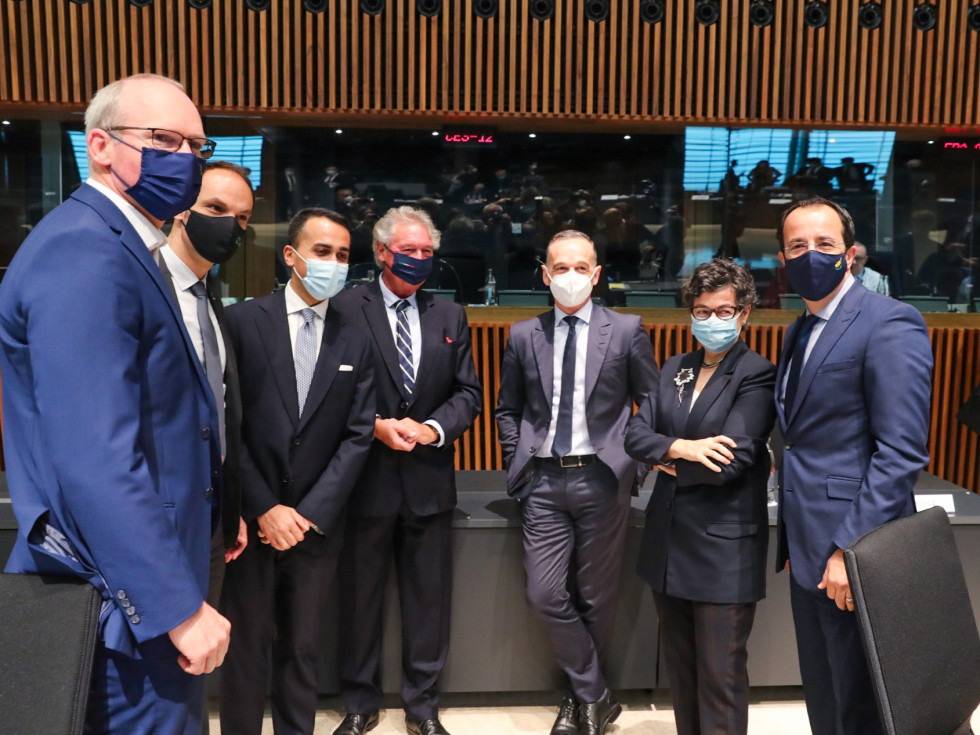 Public statement
Minister Anže Logar with colleagues ministers
Minister Anže Logar with colleagues ministers
Minister Anže Logar with colleagues ministers
Minister Anže Logar with colleagues ministers
The ministers extensively discussed the situation in Belarus, stressing the repression of civil society, independent media and opposition, as well as pledging the EU's continued support and engagement. They also reviewed the implementation of the Union's existing sanctions and confirmed further steps. Minister Logar welcomed the swift implementation of the European Council conclusions, supported the envisaged restrictive measures, and underlined the need to step up assistance to Belarus civil society, activists, human rights defenders, and independent media.

During a lunch with Iraqi Minister of Foreign Affairs Fuad Hussein, the ministers exchanged views on the preparation and organisation of October's general elections in Iraq, especially pointing out the need to ensure the appropriate security and political environment to carry out inclusive and transparent elections.

As to the discussion on Latin America and the Caribbean, the ministers recognised the need to revitalise the relations between the EU and the region, ensure further support for vaccine distribution, and strengthen cooperation in other areas, particularly in light of the planned European Union, Latin America and the Caribbean Summit in the second half of 2021.