State Secretary Dovžan meets with British Minister for European Neighbourhood and the Americas Wendy Morton
State Secretary Gašper Dovžan met with Wendy Morton, Minister for European Neighbourhood and the Americas at the Foreign Affairs, Commonwealth and Development Office of the United Kingdom of Great Britain and Northern Ireland, who is on a two-day visit to Slovenia.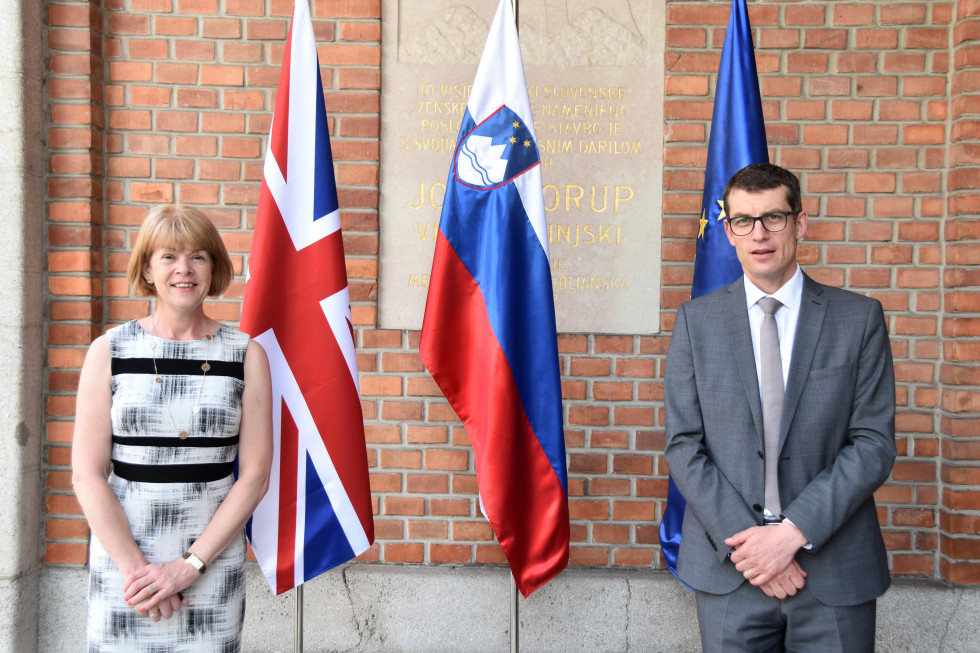 Slovenian and British delegation during the talks
State Secretary Dovžan and Minister Morton welcomed the friendly and diversified relations between their respective countries in the political, economic, cultural, educational, security and other fields. They stressed that Slovenia and the UK are partners and allies in various international fora, sharing common values and related interests on many topics and policies.

They reaffirmed their mutual interest in seeking synergies and cooperation in areas and topics of common interest in the light of Slovenia's EU Council Presidency and the United Kingdom's Presidency of the COP26 (26th Meeting of the Parties to the United Nations Framework Convention on Climate Change (UNFCCC) in Glasgow in November) and the G7 group.

The talks also focused on trade and wider relations between the European Union and the United Kingdom in the light of the EU-UK Trade and Cooperation Agreement concluded last December following the UK's exit from the European Union.