Slovenian-French Economic Consultations
Today, directors for economic diplomacy at the foreign ministries of Slovenia and France held bilateral economic consultations. The meeting took place in a virtual format. The delegations reviewed the economic cooperation between the two countries, discussed opportunities for closer collaboration in a range of respective areas, and took stock of both countries' positions on key EU topics.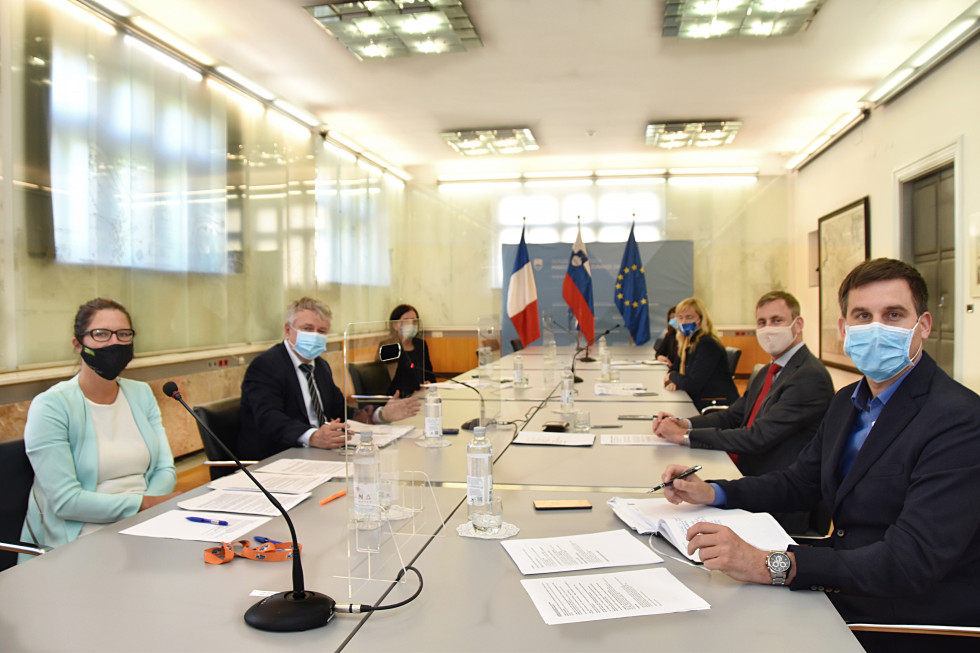 Consultations on economic affairs with France
countries' positions on key EU topics.
The consultations were led by Director-General for Economic and Public Diplomacy at the Ministry of Foreign Affairs of the Republic of Slovenia Iztok Grmek on the Slovenian side and Director for Economic Diplomacy at the Ministry for Europe and Foreign Affairs of the French Republic Hélène Dantoine on the French side. Director-General Grmek expressed satisfaction that the consultations were being held on the very day on which we celebrate the 4th World Bee Day, designated as such upon Slovenia's proposal.
In addition to the general overview of bilateral cooperation, the following topics were discussed: investment opportunities in Slovenia, nuclear energy, space, tourism and air connectivity, and the motor industry and e-mobility. Regarding EU issues, the delegations discussed the EU's strategic autonomy and economic diplomacy, relations with China, and circular economy.

Representatives of the Slovenian side also included representatives of the Ministry of Economic Development and Technology under the authority of Acting Director-General for Internationalisation, Entrepreneurship and Technology Jernej Salecl.

The consultations confirmed that concrete opportunities for deeper cooperation exist between the two countries, including under the EU's Economic Recovery Plan, which is strong strategic interest to Slovenia.

The co-chairs Grmek and Dantoine agreed on continuing the intensive dialogue between the two directorates and on holding the brief yet productive consultations as often as possible.