State Secretary Dovžan holds consultations with Danish State Secretary Grønbech-Jensen
State Secretary Gašper Dovžan held a consultation via video conference with Carsten Grønbech-Jensen, the Danish State Secretary for European Affairs and the Arctic of the Ministry of Foreign Affairs of Denmark, ahead of the Slovenian EU Council Presidency.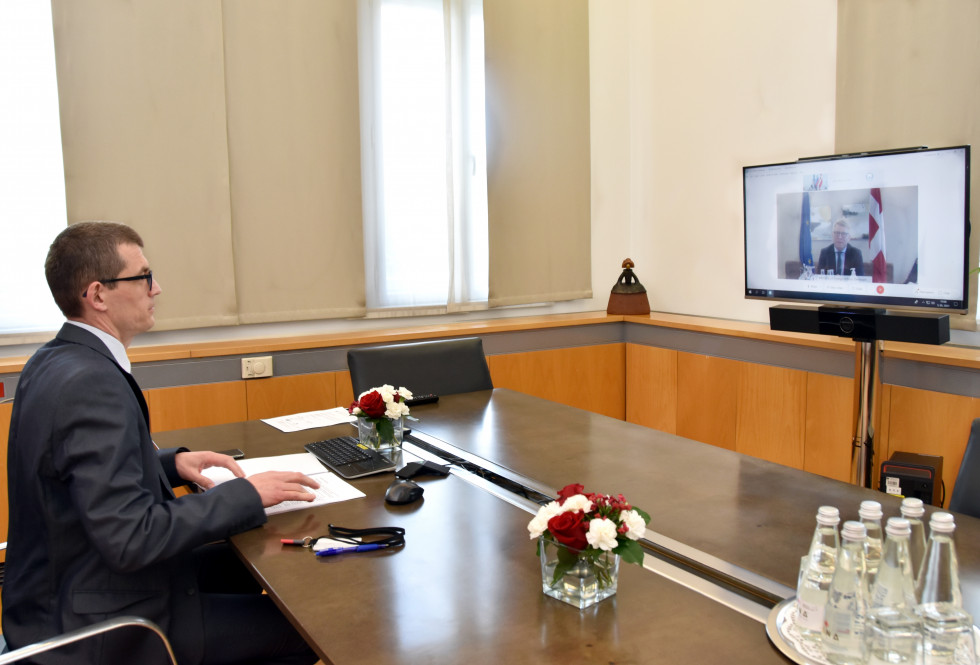 State Secretary Gašper Dovžan
The state secretaries' discussion focused on the activities to strengthen political and economic cooperation in light of the COVID-19 pandemic and the Slovenian EU Council Presidency in the second half of 2021.
They exchanged information on the efforts to overcome the current health crisis, expressing support for the European Digital Green Certificate.

State Secretary Dovžan briefed State Secretary Grønbech-Jensen on the preparation workflow and the key priorities of the Presidency, emphasising the EU resilience and recovery, the Conference on the Future of Europe, the European way of life, the rule of law, and the European Union as a reliable global partner. He also underlined the importance of continuing the Union's enlargement process to the Western Balkans and strengthening transatlantic relations. Further on, the officials exchanged views on several other current European and international issues.

The Danish side expressed support for the Slovenian priorities and interest in cooperating in areas of common concern. The officials agreed that the Slovenian EU Council Presidency will be an excellent opportunity to further strengthen the dialogue between the two countries.