Minister Logar on Slovenian EU Council Presidency priorities with European Commissioner Johansson
Minister of Foreign Affairs Anže Logar met with European Commissioner for Home Affairs Ylva Johansson, who visited Slovenia as part of preparations for the EU Council Presidency. They focused on the priorities of the Slovenian Presidency in the second half of this year.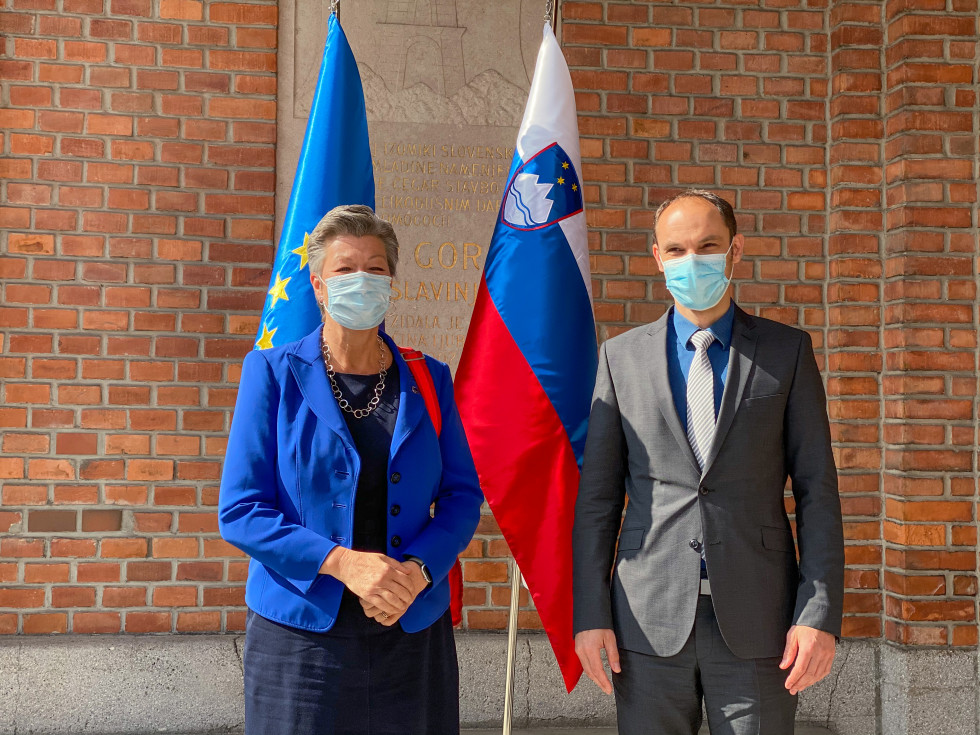 Slovenian Foreign Minister Anže Logar and European Commissioner for Home Affairs Ylva Johansson
The delegations during the discussion
Foreign Minister Logar and European Commissioner Johansson devoted attention to migrations and the Schengen system, including other related topics that will be important during the Slovenian Presidency. In particular, they discussed the current migration situation in the European Southern Neighbourhood and the Western Balkans.

The two went on to examine the external dimension of migration. Minister Logar confirmed Slovenia's commitment to continuing its activities in this area to strengthen migration cooperation and mutual partnerships with third countries in line with the New Pact on Migration and Asylum.