State Secretary Gašper Dovžan meets his counterpart from North Macedonia
Ministry of Foreign Affairs
State Secretary Gašper Dovžan and State Secretary for EU Affairs of North Macedonia, Kalinka Gaber, today held a discussion expressing satisfaction with the excellent relations between the two countries.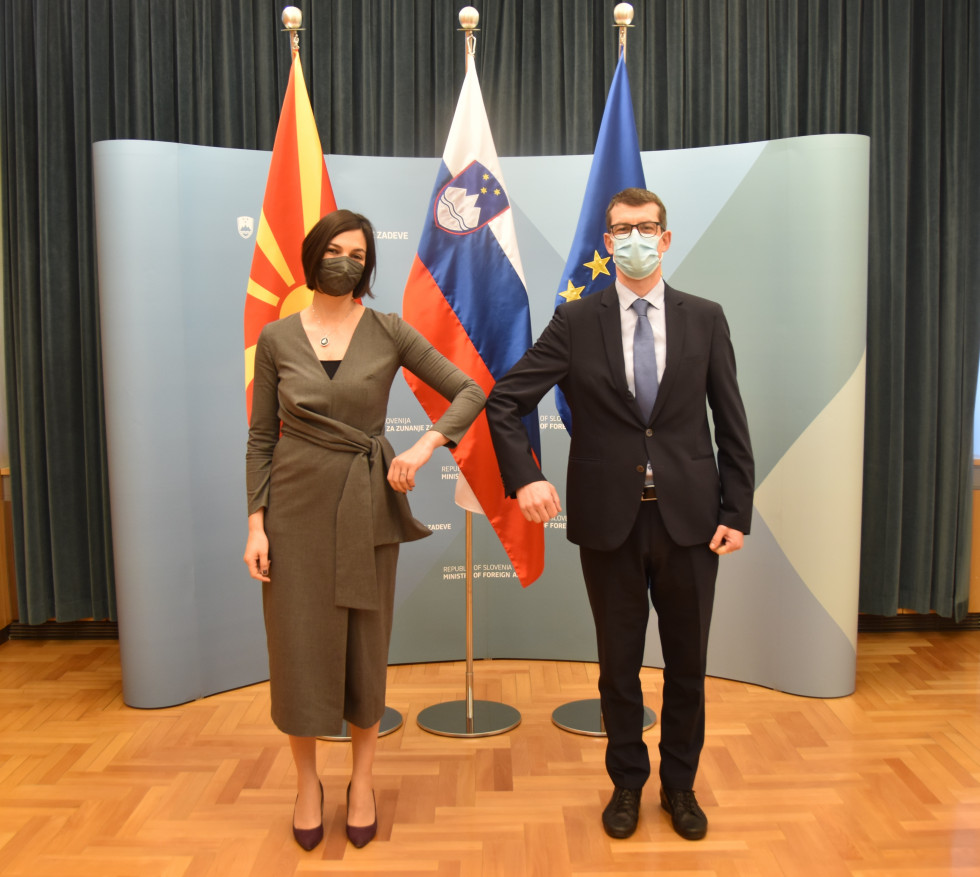 The delegates during the talks
The delegates during the talks
North Macedonia's EU rapprochement was the main topic of the discussion. The two officials highlighted the importance of North Macedonia's membership of the European Union and its progress towards EU accession, which is an essential element in continuing with the reform process and maintaining the political stability of the country and, consequently, the region. State Secretary Dovžan expressed ongoing support to North Macedonia on its European path and went on to outline the key priorities of the Slovenian EU Council Presidency in the second half of 2021.

The state secretaries also discussed Slovenia's assistance to North Macedonia's EU accession, the lion's share of which is linked to the exchange of experience and transfer of Slovenian knowledge in the context of adapting to European standards. The cooperation, which is successfully underway, is financed through international development cooperation by bilateral technical assistance funds. Both state secretaries agreed that this field is likely to see increased intensity in the future.