State Secretary Raščan hosts Minister of State for Trade Policy in the Department for International Trade of the United Kingdom Greg Hands
Ministry of Foreign Affairs
State Secretary Stanislav Raščan today hosted the Minister of State for Trade Policy in the Department for International Trade of the United Kingdom of Great Britain and Northern Ireland Greg Hands, on his two-day official visit to Slovenia.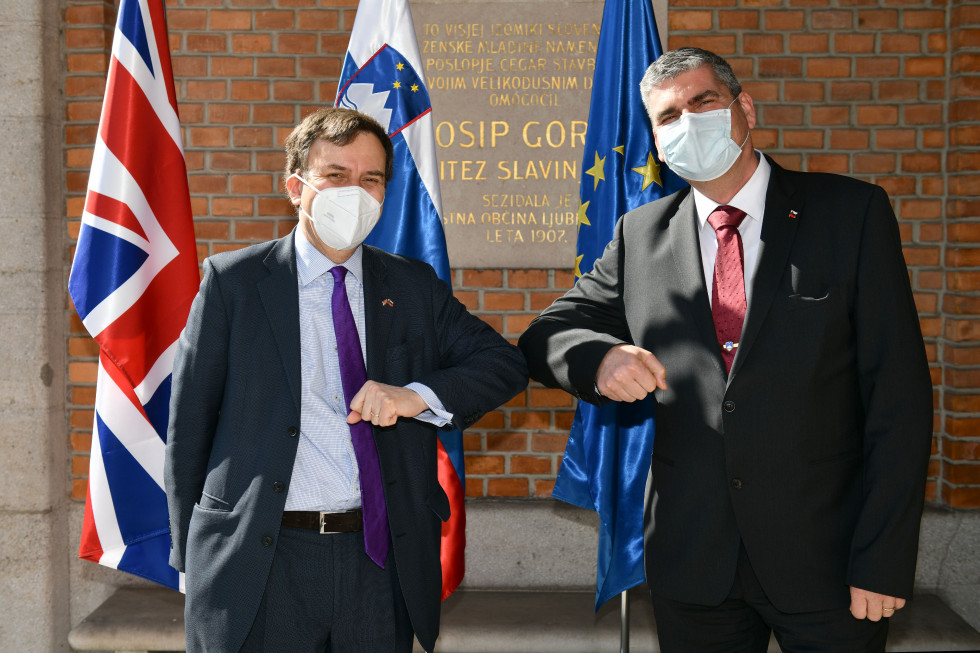 State Secretary Raščan and the British Minister of State Greg Hands
State Secretary Raščan and Minister of State Hands expressed satisfaction with the positive and diversified economic relations between Slovenia and the United Kingdom. They confirmed a mutual interest and wish to advance this cooperation between the two countries with numerous opportunities. Among potential areas with scope for further enhancing the cooperation, they focused on green technologies, infrastructure, tourism, space technologies and the forging of technological partnerships, along with joint research and development projects.

The interlocutors also exchanged views on the future trade and wider economic relations between the UK and the EU with regard to the Trade and Cooperation Agreement concluded in December 2020, WTO reform, relations with China and preparations for the UN Climate Change Conference (COP26) to be held in November in Glasgow.