Prime Minister Janez Janša meets with Italian senator Matteo Salvini
Former Prime Minister Janez Janša (2020 - 2022)
Prime Minister Janez Janša today met by video-conference with Italian senator and Northern League party leader Matteo Salvini and his colleagues.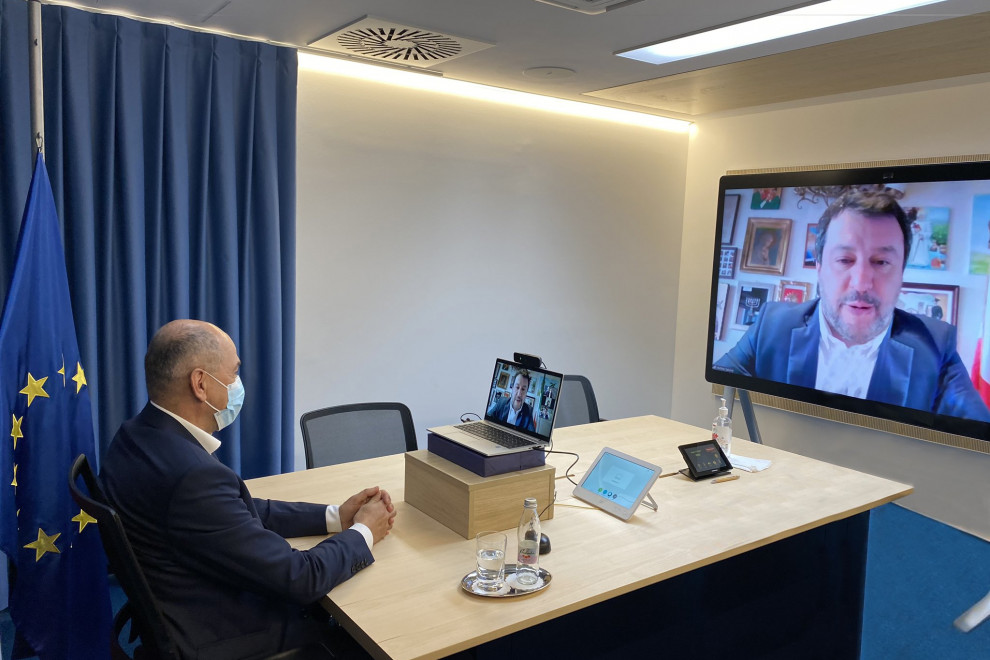 Prime Minister Janez Janša meets with Italian senator Matteo Salvini
The topics included the cross-border cooperation between Slovenia and Italy, illegal migration, fight against COVID-19, the Conference on the Future of Europe and the current political situation in Europe. Matteo Salvini wrote on his Twitter profile that he and Slovenian Prime Minister had a "cordial and friendly conversation on European perspectives, vaccines, economic revival and increased collaboration between Italy and Slovenia also with a view to control immigration," and expressed the hope to meet him in person soon.